In the last century, the global temperatures have risen around 1°C and if it goes on like this, we may encounter even more dire situations in the near future. As our climate changes, the increasing inequalities and crises, migration caused by these requires us to build more resilient and sustainable societies. In the midst of this rapidly changing world, the Social Good Summit focuses on where we're headed. Held annually, the Summit unites a lively community of change-makers and progressive thought leaders around a common theme: #2030NOW. A dynamic exploration of the world we want to live in by 2030, the Social Good Summit will focus on how we can unlock technology's potential to make the world a better place.
SOCIAL GOOD SUMMIT 2018 VIDEOS
You can watch the videos of Social Good Summit in 2018 in the playlist below
PROGRAMME
Social Good Summit Istanbul 2019 program will be announced soon
Zorlu PSM | 09.00-18.00
Levazım, Koru Sokağı No:2, 34340 Beşiktaş / İstanbul
Mehmet Kasapoğlu
Minister of Youth and Sports, Turkey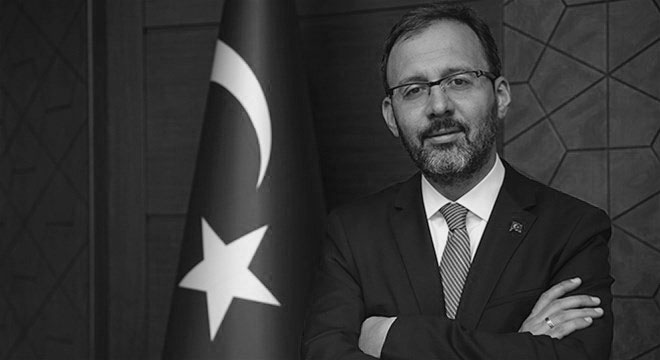 He was born in 1976, in Istanbul. He graduated from Marmara University, Faculty of Economics and Administrative Sciences, Department of Business Administration and completed his post-graduate studies on local governments and on the local administration program at the same university. He worked as a researcher, expert and project coordinator in the management organization of the Florida State University School of Business in the USA. Took an active role in civil society organizations during his student years Turkey and abroad, worked as a manager and worked in the field of international trade in the private sector. During the Sport -Toto Presidency, Kasapoğlu contributed to gaining many facilities for the purpose of spreading the sport to the field
Claudio Tomasi
UNDP Resident Representative for Turkey, ai.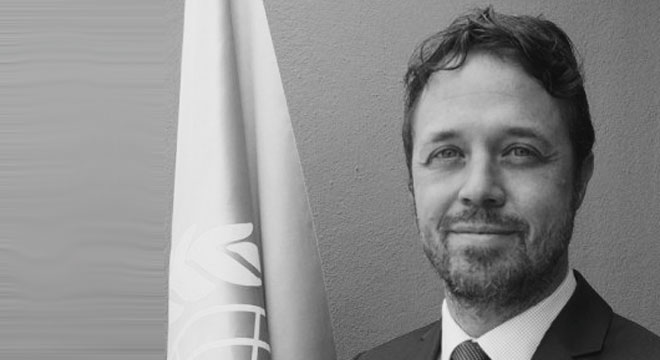 Claudio Tomasi has been appointed as UNDP Turkey Country Director in 2016.
Before his current assignment, he was UNDP Deputy Resident Representative in Cuba (2012-2016), in Nicaragua (2008-12), and in the Dominican Republic (2003-2007). With UNDP, he also worked in Panama as Assistant Resident Representative (2002) and in India as Governance Programme Officer (2001).
Previous to his engagement with UNDP, Claudio Tomasi worked for the European Union and as a United Nation Volunteer (UNV) in India where he started his international career. Mr. Tomasi has collaborated with several NGOs, development research institutes, local based organisations and cooperatives.
Claudio Tomasi has more than 15 years of experience in development work in three continents in a variety of capacities, mainly in management, partnership building, resource mobilisation, but also including programme and policy design, project implementation, advocacy and research.
Claudio Tomasi is a sociologist of Italian nationality. He graduated in Sociology and Social Planning at the University of Sociology inTrento (Italy) and holds a Master's degree in Development Studies from SOAS (School of Oriental and African Studies), University of London (UK). He was also a visitor graduate student at the Department of Political Sciences at CUNY, City University of New York (USA).
Mr. Tomasi is currently married and is father of two, Fabrizio and Maia
Halit Ergenç
Actor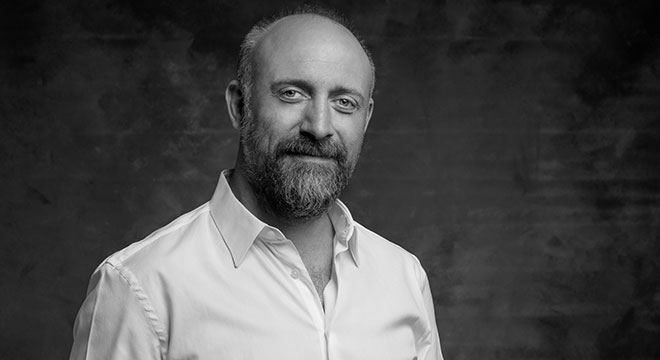 We'll be announcing new speakers as they confirm their participation.
Below photos are in alphabetical order by last names of speakers.
Simge Abay
Corporate Communications Manager of Anadolu Efes Turkey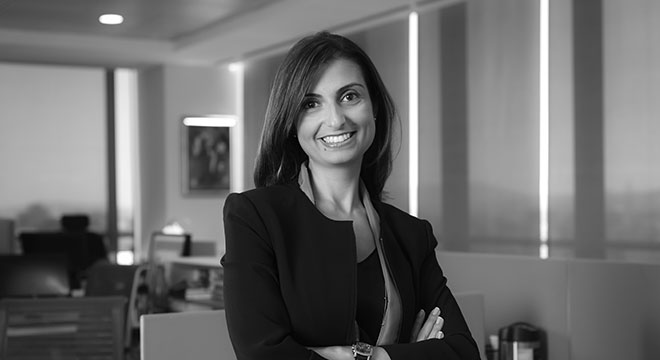 Simge Abay has started her career in Orsa Strategic Communications Consultancy in 1999. Between 2002-2004 she worked as Account Director in Unite Communciations. Between 2004-2008 she worked as Brand Manager for Red Bull. In 2008 she joined Anadolu Efes and worked as Anadolu Efes Turkey Public Relations Supervisor between 2008-2010 and Anadolu Efes Global Corporate Communications Manager between 2010-2011. Simge Abay became Public Affairs Manager in Coca-Cola Company in 2011 and later on in 2012 she was assigned as Corporate Communications Manager of Anadolu Efes Turkey and responsible from social responsibility and sustainability communications.
Güler Altınsoy
CEO&Founder of IDEMA
Guler Altinsoy serves as CEO of IDEMA, International Development Management. She implements development projects with several international development organizations like World Bank, UNDP, UNFPA, Save the Children, and private sector organizations like Google, UPS, US Chamber of Commerce, Center for International Private Enterprise, Koç Holding and Doğan Holding.
Güler Altınsoy holds a BA in Political Science and International Relations from Marmara University and an MSc in Development Studies from the School of Oriental and African Studies (SOAS) University of London. Güler Altınsoy is a social entrepreneur, co-founded IDEMA – International Development Management, Needs Map – the first online social platform cooperative of Turkey, INOGAR – a social cooperative and incubation center for social platforms and INOGARART – a co-working space and incubation center for creative disciplines.
Adalet Budak Akbaş
General Coordinator of Humanitarian and Social Development, GAP Administration
Adalet Budak Akbaş has been working for Southeastern Anatolia Regional Development Administration Presidency (Turkish acronym: GAP İdaresi Başkanlığı) since 2002; currently she is the General Coordinator of the Humanitarian and Social Development Department. She is responsible from coordination, planning and implementation of projects that empower woman, child, youth, elderly, refugee and similar groups with collaboration of public institutions, non-govermental organizations, private sectors, universities and international organizations.
Evren Aydoğan
IDEMA, Deputy GM responsible for Projects Department
Evren Aydoğan, IDEMA's Deputy GM responsible for Projects Department. Evren has MA and BA degrees on international relations, political science and social policy, continues his PhD on social assistance mechanisms. He has worked for public institutions, NGOs/think-tanks and private sector companies as researcher, senior expert, project manager and government relations/regulatory affairs manager. He has robust experience in project management, business development and research/monitoring&evaluation areas.
Ahmet Batat
İhtiyaç Haritası (NeedsMap Coop) – General Coordinator & Member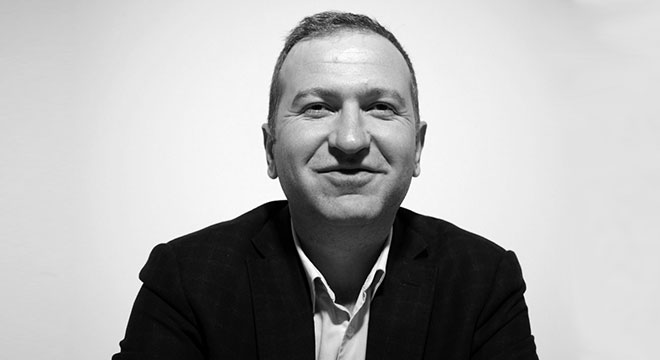 Ahmet Batat is a development specialist with more than 10 years of experience designing and implementing programs that focuses on regional development, governance, entrepreneurial ecosystem development, and livelihood improvement. Previously he served as project – program manager and development specialist various civic initiatives and public organizations such as Local Agenda 21 Program and Cukurova Development Agency. He has a bachelors and a master's degree on Public Administration at Dokuz Eylul University. Currently, Batat serves as a General Coordinator in Needs Map, a non-profit social cooperative, and The World Bank consultant under the EU Facility for Refugees in Turkey (FRIT) Program.
Pelin Baykan
Anlatan Eller, Founder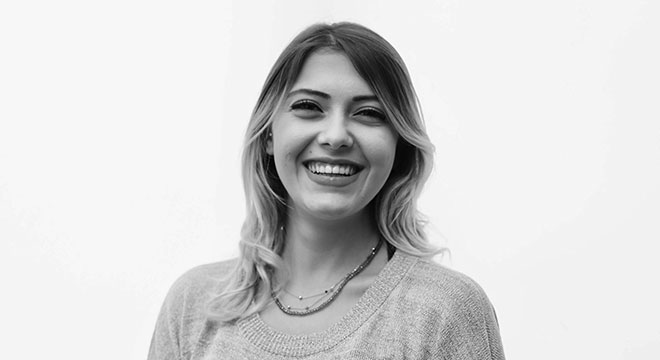 Born in 6 December 1994, Pelin Baykan graduated from the Department of Mathematics at Istanbul University. Expressing the greatest passion in her life as Mathematics, Baykan observed the communication of the deaf in bilateral relations and started to learn Turkish Sign Language in 2015 in order to establish communication. After completing his undergraduate education in 2016, she learned that deaf individuals cannot receive education in Turkish Sign Language. She established Anlatan Eller (in English "Telling Hands") social enterprise in 19 December 2016 by combining mathematics and Turkish Sign Language.
"Telling Hands" continues to work with a team of deaf instructors and volunteer team with a world dream where deaf people can tell their stories independently and live the life they want. Baykan completed his master's degree in Civil Society Organizations and Social Responsibility Management at Istanbul University with his research on Volunteer Perception of the Deaf, so The deaf community takes part in "Telling Hands" with voluntary efforts to investigate their talents.
Semih Boyacı
Co-Founder, Impact Hub IstanbuI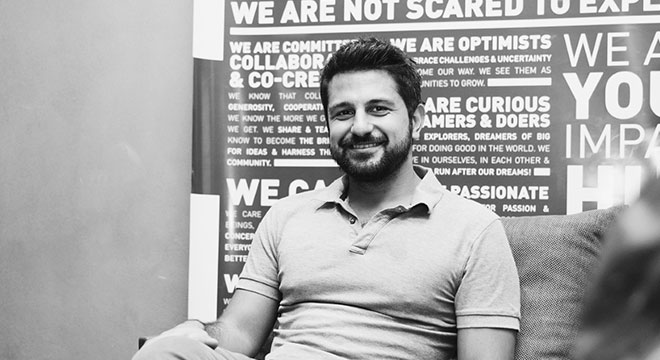 Semih Boyacı, studied Mathematics & Computer Science for his undergrad and worked in the field of management consulting for a while. He then started his master's degree in Management at London School of Economics, where he took part in multinational corporate and pro-bono consulting projects. After finishing his master's education at London School of Economics, he moved back to Turkey to dedicate his time and energy for the growth of the social innovation ecosystem, utilizing his business skills and experience. He is the co-founder of Impact Hub Istanbul which provides a trusted ecosystem where impact-driven entrepreneurs feel inspired to co-work and co-create under the same roof. Impact Hub Istanbul has been spearheading the growth of the impact entrepreneurship ecosystem in Turkey and is a part of the global Impact Hub network that has 70+ locations around the world.
Hansın Doğan
Private Sector Programme, UNDP in Turkey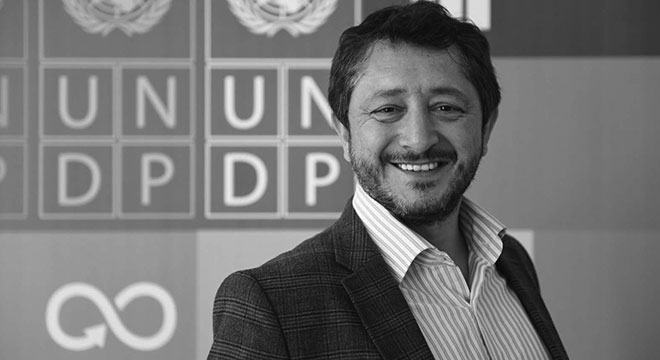 Hansın Dogan is specialized in advancing the role of the private sector in development. He advocates for inclusive and responsible business policies and developed over 50 public-private partnerships in achievement of social and environmental challenges and SDGs. He's been a leader and a key contributor in enabling and managing several private sector platforms and policy centers for development, including Global Compact Turkey Network, UNDP Istanbul International Center for Private Sector in Development, Business Call to Action, Connecting Business initiative Turkey, Business for Goals Platform, csrblog.com. Before joining the UNDP, he has been an academic at Ankara University, Faculty of Political Sciences, and provided consultancy services to Turkish Prime Ministry, Under-secretariat of Treasury, Turkey and Middle-East Public Administration Institute, Fulbright Commission, Turkish Coal Mining Institute, GTZ and the US Embassy in Ankara. He holds a BA on Management from Ankara University/Turkey and an MA on European Studies from Exeter University/UK.
Itır Erhart
Academician, Bilgi University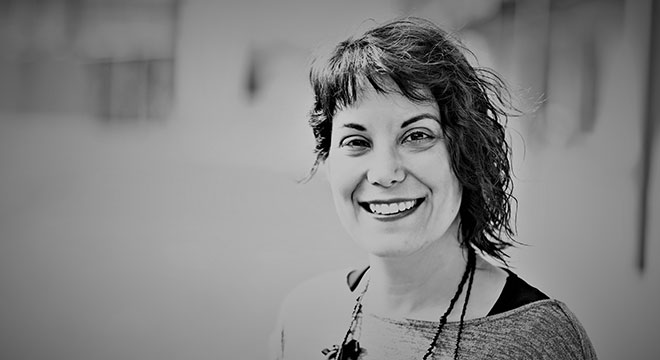 Associate professor Itır Erhart studied Philosophy and Western Languages & Literatures at Bogaziçi University. She completed her M.Phil in Philosophy at the University of Cambridge. Since 2001 she is been teaching and doing research on gender, human rights, sports and civil society at Istanbul Bilgi University. She is the co-founder of Adım Adım (Step by Step) a volunteer-based organization that promotes charitable giving through the sponsorship of athletes in local sports events. Itır also co-founded Açık Açık a platform which unites donors with NGOs that respect the rights of donors. In 2016 Açık Açık received Transparency International's award for civil society.
Itır is also an Ashoka Fellow, Ashoka Turkey Board Member, TEGV (Educational Volunteers Foundation of Turkey) Trustee and faculty at The School of Life Istanbul.
Esra Gönen
ORIGINN, Cofounder
Esra Gönen is an entrepreneur mainly interest in Innovation and Design in Service and Creative and Cultural Industries. In 2009, she founded GNN Foreign Trade, an import/export consultancy firm, followed by GNN Office in 2014, the first co-working space for businesses in Izmir. After observing the impact of coworking and cocreation on local development, she cofounded ORIGINN COWORKING in 2016, where creative and social entrepreneurs work, socialise and develop projects collectivley. In 2017, she cofounded Merak Creative Activities and Culture Association to foster new work at the intersection of art, technology and innovation. She is the local facilitator of NestaUK Creative Enterprise Program and has been assigned as a influencer woman leader in Cultural and Creative Industries in Turkey, by British Council. She has been also nominated as ambassador of Women's Enterpreneurship Day Organisation. Esra studied Business at Dokuz Eylül University and holds an MA in International Business at Applied University of Mainz and London South Bank University, still continues her master studies in Design Management in Izmir Economy University.
Mert Fırat
Actor, UNDP Turkey Goodwill Ambassador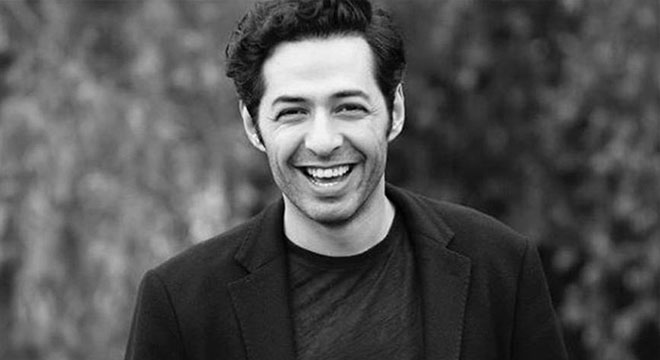 UNDP Goodwill Ambassador Mert Fırat has participated many TV and cinema projects since 2005 after his theatre education in Ankara University Faculty of Languages, History and Geography. He voluntarily works with different associations and foundations on corporate social responsibility issues, and he is also a partner in two different projects. Firstly, he has spent his life with his partners in the project "Art Mahal" in Bursa and secondly as one of the founders of www.ihtiyacharitasi.org and actively contributes to the design, planning and operation of the project
Sezai Hazır
Chairman, Habitat Foundation
He is a graduate of the Geodesy Engineering Department at Yildiz Technical University and Social responsibility has been a driving force in much of Sezai Hazir's life. Hazır has 25 years of experience in social development and working with disadvantaged groups through projects he has initiated in 81 Turkish cities. In addition, Hazır had served as a member of the official commission of the Turkish Government at the United Nations summits between 1997 and 2003. He founded the very first youth organization of Turkey, Habitat Association, in 1996 and is now the honorary president of the organization. He is also vice president of TOBB Young Entrepreneurs  Vice President,. Hazır has been a keynote speaker about entrepreneurship, development, governance and participation.
M. Levent Kurnaz
Manager of Center for Climate Change and Policy Studies, Bogazici University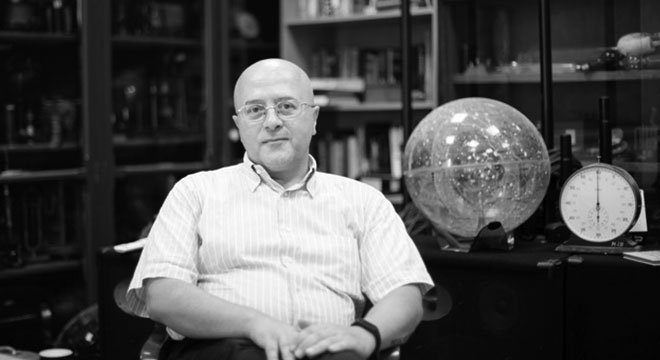 Prof. Levent Kurnaz was born in Istanbul. He received his B.S. Degree in Electrical and Electronic Engineering in 1988, his M.S. Degree in Electrical and Electronic Engineering and his B.S. Degree in Physics in 1990 from Bogazici University, his M.S. Degree in Physics in 1991 and his Ph.D. Degree in Physics in 1994 from University of Pittsburgh. Between 1995 and 1997 he worked as a research associate at Department of Chemistry in Tulane University. In 1997 he joined Bogazici University Physics Department as an assistant professor. Since he has been a Professor of Physics at Bogazici University. In 2014 he has been appointed as the Director of the Center for Climate Change and Policy Studies at Bogazici University. Prof. Kurnaz has 1 international book and 32 scientific papers in international journals. He has been an advisor to 27 M.S. and 9 Ph.D. thesis ongoing and finished. He is married with two children. His contact address is levent.kurnaz@boun.edu.tr
Barbaros Özbuğutu
iyzico Co-founder & CEO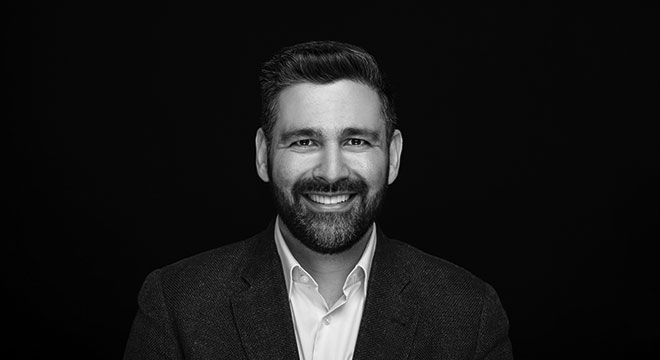 Barbaros Özbugutu has more than 15 years of professional experience in the global payment and telecom segment, including Telefonica O2 and First Data. During this time, he also acted as the Head of Sales SME of TeleCash, a subsidiary of First Data and shortly after as the VP Sales Germany of Klarna. In 2013, Barbaros founded his own payment company in Istanbul. He now acts as co-founder and CEO of iyzico, one of the fastest growing start-ups in Turkey. iyzico is transforming the payment processing experience for businesses of all sizes through its  bank-integrated, fraud-protected payment platform tailored to the nuances of the Turkish market.  Obtaining the BRSA license and being compliant with PCI-DSS, more than 160 people at iyzico go beyond seamless payments and help businesses transform to an excellent online shopping experience. With over 32.000 digital merchants and 500.000 iyzico buyer protection consumers, iyzico gains more and more penetration into the Turkish e-commerce market each day.
Bahar Özay
Coordinator, SDSN Turkey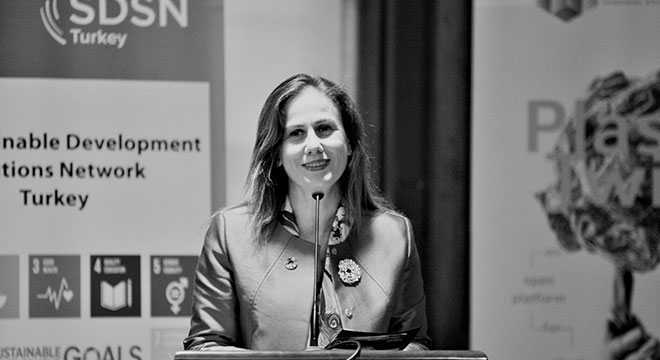 Bahar Özay, Coordinator of SDSN Turkey Network which is hosted by Boğaziçi University, worked as senior manager in national and international finance, technology, energy and project consultancy companies. Özay had an active role in Carbon Bank and Carbon Card projects which are carried out within the framework of raising awareness of producer and consumer about carbon footprint and establishing sink areas and she is currently a PhD candidate in Political Science and International Relations at Boğaziçi University.
Rauf Kösemen
Designer for Social Good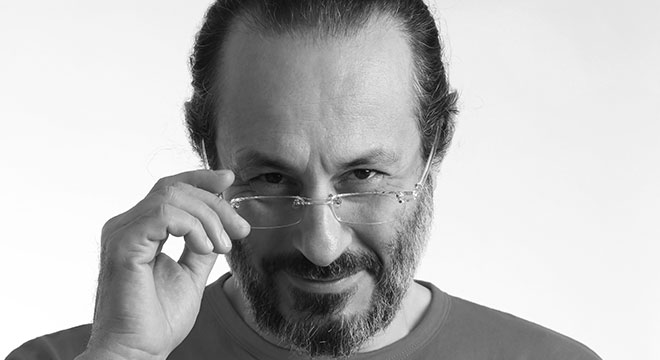 Once a journalist, once a peddlar, now a designer. He walked, halted, designed, had been designed. He studied industrial design at METU but he didn't finish it. He toured around Turkey and Balkans, went to Europe, loved the North, did some publications and published some fanzines. He never liked cars, he doesn't have a driving license either. He likes to walk, he has been walking for 53 years.
He has been a lecturer for Kültür University, a Board Member for History Foundation, a consultant to several credited institutions, a writer for several journals and a traveler for many routes in recent years.
He is still a strategist for social good based foundations and platforms, manager for Myra, co-ep and co-anchor for Diğerkâm, founder for Hemzemin Social Good Conference, member of the Board for Kültür Ofisi Association, member of GMK, İTMK and RYD, founder-manager of I've Learned Something Today, designer for civil society and an ever-employed uncle for his nephew at age 12.
Raj Kumar
Devex, President & Editor-in-Chief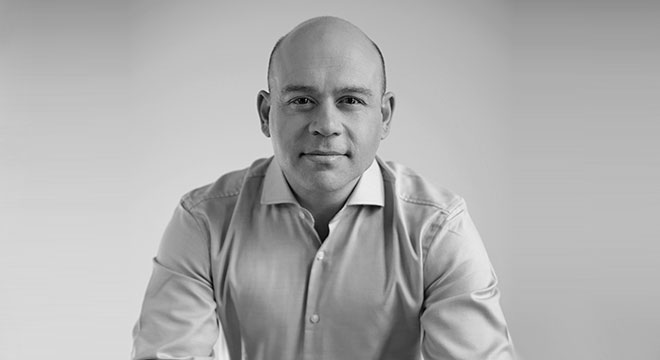 Raj Kumar is the founding President & Editor-in-Chief of Devex, the media platform for the global development community. A social enterprise dedicated to ensuring global development efforts do more good for more people, Devex was born in 2000 when Raj was a graduate student at the Harvard Kennedy School. Today, there are 100+ Devexers around the world serving a global audience of more than one million aid workers and development professionals. Beginning as a kid in Kerala, India, Raj has witnessed firsthand determined and courageous development work in over 50 countries – it's what drives the Devex mission to "Do Good. Do It Well." He is a member of the Council on Foreign Relations, a media leader and former humanitarian council chair for the World Economic Forum, and has interviewed on-camera and on- stage hundreds of global luminaries on the most important challenges of our time. Raj is the author of the book "The Business of Changing the World," a go-to primer on the ideas, people, and technology disrupting the aid industry.
Burcu Kayımtu Özdemir
Managing Director,TBWA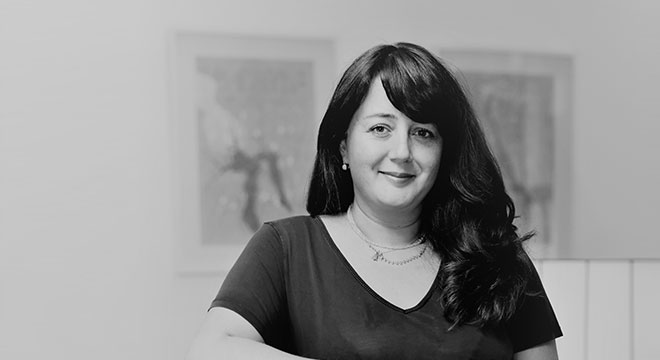 Graduated from Istanbul University, Burcu started her career in Manajans/ J.T. Thomson in 2000 and then moved to Güzel Sanatlar/ Saatchi & Saatchi for 2,5 years. Later she continued her career at the Vancouver Symphony in Canada as a Marketing Assistant. In 2003, she started working at TBWAIstanbul and since 2013 she holds the position of Managing Director. In her 15 years TBWA journey, she was responsible for different local and global brands. During her career, TBWAIstanbul was chosen 'Agency of the Year' and the most awarded agency in Turkey by Advertising Age/MediaCat seven years in a row. Between 2007-2012, Burcu and TBWAIstanbul management team gave lectures about advertising to senior students in Bilgi University. She was the board member of Advertising Association between 2011- 2012 and recently one of the board member out of 9 members for 2017-2019. In 2015 she was honored as one of the "Women to Watch", by prestigious industry magazine Advertising Age/MediaCat. In 2016 she was chosen 'The Inspirational Women of the Year' by the Brand Age marketing magazine.
Ali Ercan Özgür
Partner & President, İdema Global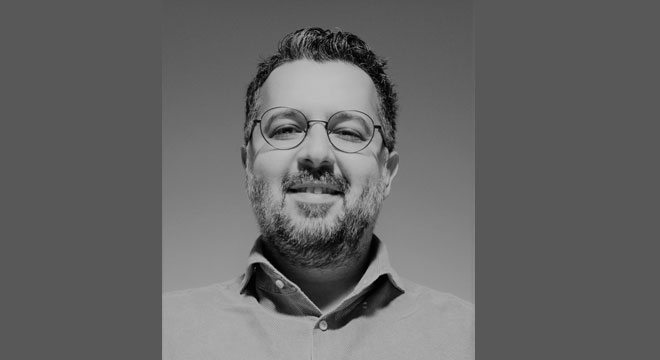 Ali Ercan Ozgur (Turkey) holds a PhD from Marmara University on the "Development Agencies in Turkey under the auspices of EU". He also holds a BA in Political Science and International Relations from Marmara University and an MSc in Governance and Development Management degree from the University of Birmingham. Ali Ercan is currently the founder and Managing Director of IDEMA International Development Partners and the Secretary General of the Corporate Social Responsibility Association of Turkey (CSR Turkey). He previously served as the Executive Director of the American Chamber of Commerce in Turkey while he also possesses wide civil society experience with stints, inter alia, at the Habitat Governance and Development Center; the Educational Volunteers Foundation of Turkey (TEGV); and the Turkish Economic and Social Studies Foundation (TESEV). He is also a British Foreign & Commonwealth Office Chevening Scholar; a Marshall Memorial Fellow of German Marshall Fund of the United States; and a Black Sea Young Reformer.
Suat Özçağdaş
Centre for Social Innovation, Founder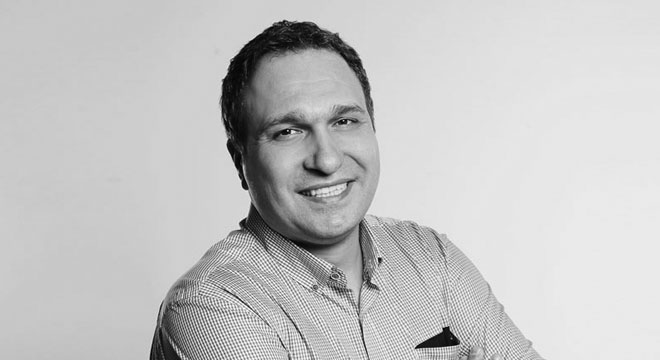 Suat Özçağdaş was born in İzmir in 1973. He was graduated from Middle East Technical University with a BS in Psychology in 1997 and continued working there as research assistant. Throughout his career, Mr. Özçağdaş has held several executive positions in major NGO's such as International Federation of Red Cross & Red Crescent Societies (IFRC), Turkish Red Crescent Society and Educational Volunteers Foundation of Turkey (TEGV).
After his career in TEGV, Suat Özçağdaş established Center for Social Innovation Turkey as a social enterprise to create innovative solutions to unmet social problems in order to contribute to a sustainable and quality-life for individuals, society and the planet. Mr. Özçağdaş consults on corporate volunteerism & sustainability, strategic planning and NGO capacity development and lectures in İstanbul Bilgi University on social entrepreneurship.
suato@sosyalinovasyonmerkezi.com.tr
www.en.sosyalinovasyonmerkezi.com.tr
Centre for Social Innovation Turkey
Center for Social Innovation (CSI Turkey) is a social enterprise established in September 2011 by a group of academicians and civil society specialists to carry out social innovation work within the areas of Social Entrepreneurship, Corporate Social Responsibility and Volunteerism, Capacity Building for Civil Society and Corporate Development and to carry out Social Researches, Database and Publications with this respect. CSI Turkey, as the very first center for social innovation activities in Turkey, currently runs projects with several NGO's, universities, private, public and social enterprises.
Cihan Seyithanoğlu
Workinton CEO
Cihan Seyithanoğlu graduated from Istanbul Technical University, Department of Textile Engineering in 2004 and completed Business Administration Certificate Program at Henley Management College in London.
He started his professional career in 2004 with the Danish textile giant Bestseller Jack & Jones. As a result of his achievements in China and Denmark, he appointed as the general director of Turkey. Then he directed the process of transformation Koton's partnership with Turkven. Furthermore by the establishment of G-Star Raw Turkey's regional organization, he accomplished the management of stores and franchise operations of brands such as Tommy Hilfiger and Calvin Klein and he carried out important work as revising the business model of these brands.
As CEO and partner of Lidyana, an e-commerce online shopping site, he managed the brand's business model and reorganization strategy.
He appointed as the CEO of Workinton which introduces the new genaraion of working style "coworking" with Turkey in 2018 where he can transfer his gained experience.
With its 80-person team, Workinton provides efficient working comfort to its members in 18 locations in Istanbul, Ankara, Bursa, Izmir and Qatar, as well as services that will make their lives easier in their business and private lives. Workinton collaborates with the right shareholders in the entrepreneurship ecosystem and supports projects on sustainable development and social entrepreneurship. It is also leading the digital transformation in coworking spaces.
H.Serhan Süzer
Founding President, TİDER (Temel İhtiyaç Association)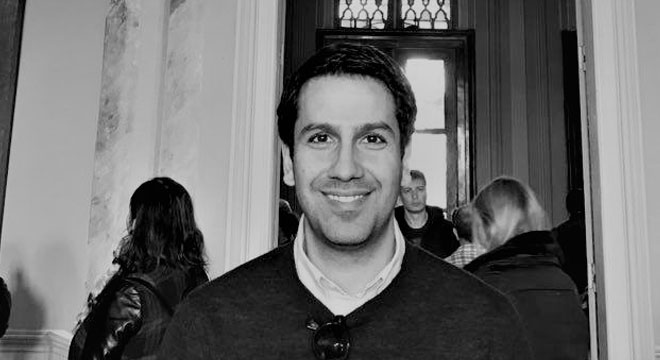 H. Serhan Suzer graduated from McGill University in Montreal, Canada in 1999 with a Bachelor of Commerce Degree, majoring in Finance and concentration in Accounting. Serhan worked as the asset manager of the Istanbul Ritz-Carlton Hotel since the opening in October 2001 until 2007 and has managed his family company Suzer Group's International Relations Department from 2003 until 2007. Between 2006-2009, he played an active role in managing Suzer Group's investment to establish a Coca Cola Plant in Iraq. Between 2002-2004, he was an Executive Committee Member of the Istanbul Convention and Visitors Bureau (ICVB). Serhan served at the Turkish State Planning Organization (DPT) Tourism Commission to form the framework for the 9th Development Plan (2007 – 2013) of the Republic of Turkey. In addition, since 2008, Serhan has been the Honorary Consul of the Republic of Costa Rica, appointed by a Nobel Peace Prize Laureate, President Oscar Arias. After working as CEO of KFC and Pizza Hut Turkey between 2009 and 2011, Serhan decided to focus on sustainability projects. In his last role at KFC and Pizza Hut Turkey, he built the first LEED certified environmentally friendly restaurant in Turkey. In December 2011, Serhan started his first venture, Hittite Solar, in the field of Solar CSP and began his role there as CEO. In 2013, he sold Hittite Solar and activated EkoRE in the field of Solar PV and Wind Energy. In 2012, he took over a call center and software development company, EkoCCS. Moreover, he established a fintech company, Moka in August 2014 and a wifi analytics company, Bonbon in July 2016. H. Serhan Suzer as a social entrepreneur established TIDER, providing people in need with the food and other basic need products rescued from waste and helping them to find jobs and develop socially.
Faik Uyanık
Head of Communications, UNDP Turkey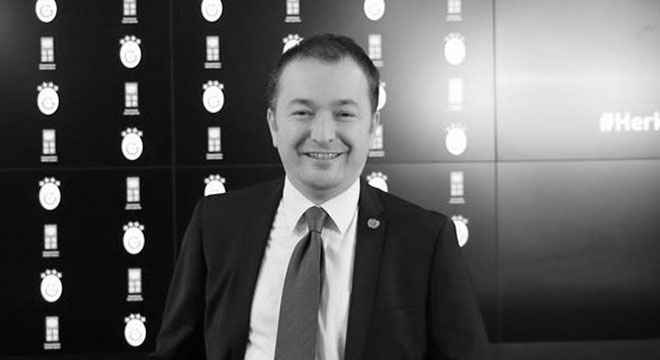 Graduated from Istanbul University's Faculty of Economics. Completed his master's degree on European Studies at Catholic Leuven University in Belgium where he was awarded with Jean Monnet Scholarship. There he focused on the regional development policy of the EU. Completed master's and PhD degrees in journalism at Marmara University in Istanbul. Started his journalism and broadcasting career in 1992 at BRT, a TV station of Istanbul Metropolitan Municipality. He worked for NTV, the first news channel of Turkey, for ten years starting from 1997. Also worked for the BBC Turkish Service for more than three years in London. In 2008 he won the Sedat Simavi Prize of Journalists Association of Turkey (TGC). Since 2010 he is taking care of the communications of United Nations Development Programme in Turkey. He also managed communication partnerships, events and press relations at UNDP Eurasia communications team.
Selin Ünal
Spokesperson, UNHCR Turkey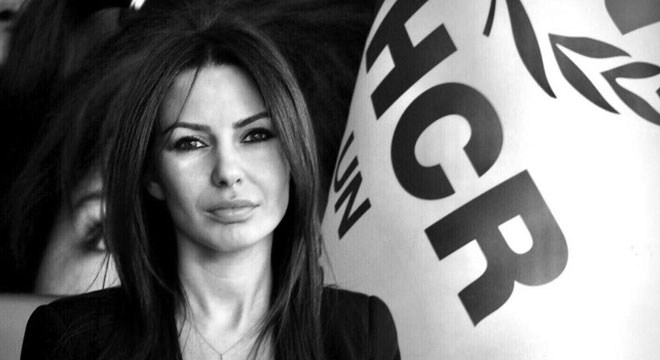 As External Relations and Public Information Officer for the United Nations High Commissioner for Refugees (UNHCR), Selin Ünal leads communications efforts and serves as spokesperson in Turkey, the world's largest refugee host country as of end of 2014, in one of UNHCR's largest operations globally. Operating in 126 countries, UNHCR provides shelter and assistance for millions of people who have fled wars and persecution. In her role, Selin Ünal implements UNHCR Turkey's communications strategy along with her team to raise awareness on the displaced persons vis-à-vis the varied audiences, including media, local communities and donors. She joined UNHCR in 2012 from the International Organization for Migration where she served for more than 9 years in different departments including programme and external relations.
Kaan Ünver
Anadolu Group Corporate Affairs and Communications Coordinator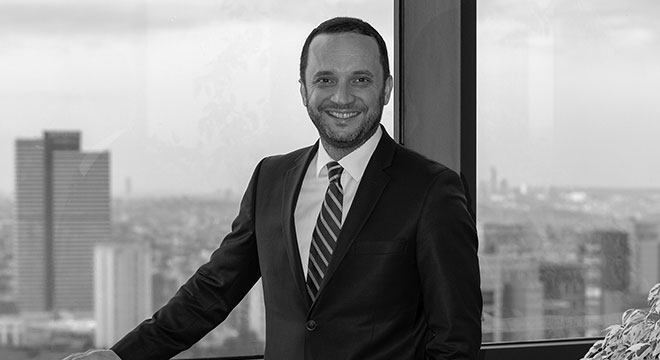 Following his undergraduate degree at Hacettepe University Department of Business Administration, Mr. Kaan Ünver had his MBA at New York, College of Insurance, Department of Actuary. Kaan Ünver began his career at Undersecretariat of Turkish Treasury on 1993. Before joining Anadolu Group, Mr. Ünver was Corporate Affairs Manager at Philip Morris/Sabancı between 2004 – 2009, Corporate Affairs Division Head at Turkcell between 2009 – 2011 and Metro Group Country Representative between 2011 – 2017. Kaan Ünver works as Anadolu Group Corporate Affairs and Communications Coordinator since 2017. Mr. Ünver holds various positions as board member and working group chairman at Turkish Industry & Business Association, Foreign Economic Relations Board, International Investors Association and Food Retailers Association.
Duygu Yılmaz
Biolive, CEO & Co - Founder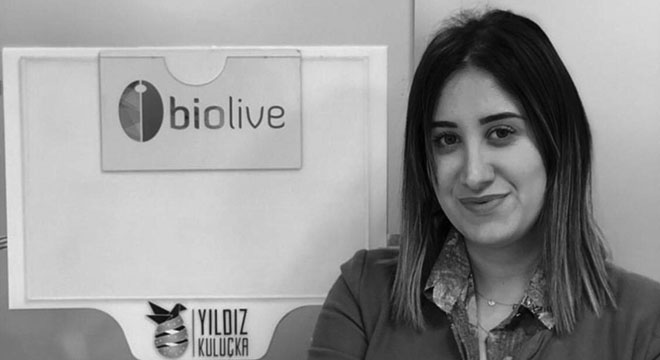 Biolive Company was founded by Duygu Yılmaz,, Food and Chemical Engineer, a woman entrepreneur. After graduating from food engineering department in 2013, she started to work as a quality specialist in a honey company and she continued to graduate at Istanbul Technical University. As she continued her work life, she began to investigate the effect of the olive core on human health after seeing her father eating olive seeds for breakfast in order to get better. After discovering an antioxidant substance in the olive seed, she decided to leave the workplace in June 2015 and establish a company to produce bioplastic from olive seed waste. After started her career in entrepreneurship and got her work life by taking trainings in USA and Europe. Yilmaz, which was the first in the world to produce bioplastics made of the olive seed, has been awarded with a number of national and international awards in a short time. Yilmaz, created new employment areas by producing bioplastic made of tones wastes where are in Turkey. Due to the effects of existing plastics on human and environmental health, Yılmaz produces bioplastic granules with far better properties than competing products in Europe and the USA. That produced bioplastic granulles can be used for environmentally friendly automobiles, disposable plastic food materials, electrical electronic industry, thermos etc. products, children and baby products.
PAST SOCIAL GOOD SUMMITS
In the past years the content related to a summit agenda and speakers can be found through the links below.