The intersection of technology and new media has redefined our understanding of human progress. In the midst of this rapidly changing world, the Social Good Summit focuses on where we're headed. Held annually, the Summit unites a lively community of change-makers and progressive thought leaders around a common theme: #2030NOW. A dynamic exploration of the world we want to live in by 2030, the Social Good Summit will focus on how we can unlock technology's potential to make the world a better place.
The Social Good Summit is produced in partnership with:

COMMUNICATION SPONSOR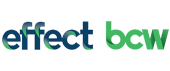 DIGITAL CONTENT PARTNERS
SPEAKERS 2018
We'll be announcing new speakers as they confirm their participation.
Below photos are in alphabetical order by last names of speakers.
Mehmet Kasapoğlu
Minister of Youth and Sports, Turkey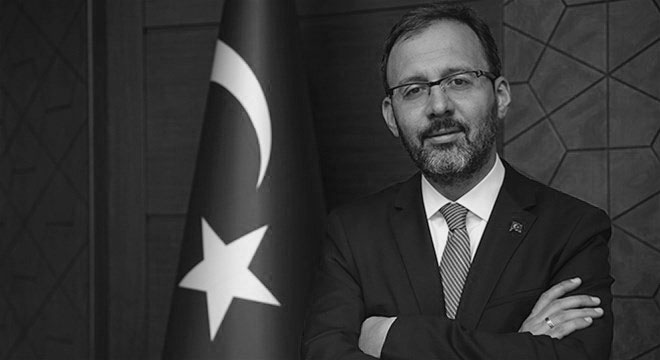 He was born in 1976, in Istanbul. He graduated from Marmara University, Faculty of Economics and Administrative Sciences, Department of Business Administration and completed his post-graduate studies on local governments and on the local administration program at the same university. He worked as a researcher, expert and project coordinator in the management organization of the Florida State University School of Business in the USA. Took an active role in civil society organizations during his student years Turkey and abroad, worked as a manager and worked in the field of international trade in the private sector. During the Sport -Toto Presidency, Kasapoğlu contributed to gaining many facilities for the purpose of spreading the sport to the field
Claudio Tomasi
Resident Representative of UNDP in Turkey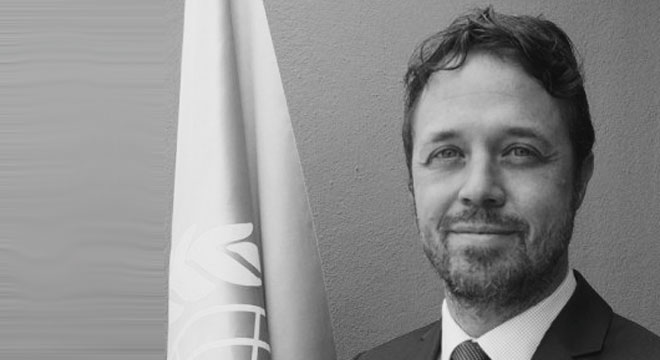 Mr. Claudio Tomasi was appointed as UNDP Resident Representative for Turkey in December 2018. Previous to that, he served as UNDP Country Director for Turkey from July 2016 to November 2018. Before joining the Turkey Country Office, he was UNDP Deputy Representative in Cuba (2012-2016), in Nicaragua (2008-12), and in the Dominican Republic (2003-2007). With UNDP, he also worked in Panama as Assistant Resident Representative (2002) and in India as Governance Programme Officer (2001).
Previous to his engagement with UNDP, Claudio Tomasi worked for the European Union and as a United Nation Volunteer (UNV) in India where he started his international career. Mr. Tomasi has collaborated with several NGOs, development research institutes, local based organizations and cooperatives.
Claudio Tomasi has 20 years of experience in development work in three continents in a variety of capacities, mainly in management, partnership building, policy advise, programme design, project implementation, advocacy and research.
Claudio Tomasi is a sociologist of Italian nationality. He graduated in Sociology and Social Planning at the University of Sociology in Trento (Italy) and holds a Master's degree in Development Studies from SOAS (School of Oriental and African Studies), University of London (UK). He was also a visiting graduate student at the Department of Political Sciences at CUNY, City University of New York (USA).
Mr. Tomasi is currently married and father of two, Fabrizio and Maia.
Murat Abbas
General Director, Zorlu PSM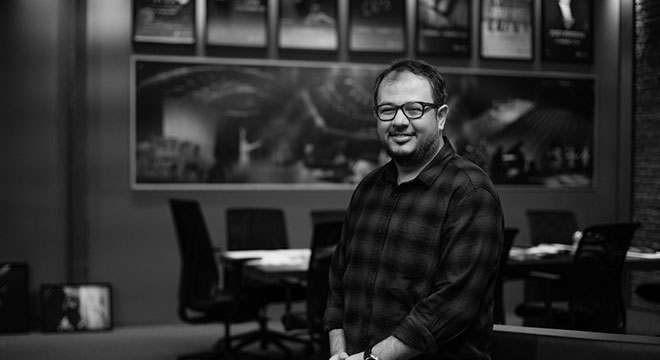 Murat Abbas was born in 1969, Istanbul. He spent his student life in Istanbul. He started working as an auditor at a firm with the trade name Denet BDO (ex Deloitte Touche) following his "Business Administration" education at the university. He continued his audit career at Coopers & Lybrand and PricewaterhouseCoopers. Thereafter, Abbas worked for companies like Bosch-Siemens-Profilo, Superonline and Ticketturk at various positions such as "financial controller" and "finance manager". Since 2002, when he quit his audit and finance career, he has focused on the field of music and culture-arts.Murat Abbas worked as a radio host and DJ at radio stations such as Radio Eksen, Dinamo, FG 93.7, Radyo Babylon, 92.3 from 1998 to 2012. When Abbas was working as the editor for the music and art portal which is called "Friends of Istanbul" of Istanbul Foundation of Culture and Arts, he prepared music pages for various magazines such as Aktüel, Trendsetter, Zip Istanbul. Abbas returned to the business life in 2008 as the music sector this time, after working as professional DJ at many festivals and concerts of varying sizes, and working as the curator at Radar Live. After working as an event manager at MTV Turkey, he worked as the Assistant General Manager Responsible for "Talent Buying & Booking" department at Pozitif Live, which is the largest organization firm of the nation, and Babylon, a deep-rooted music venue of Istanbul, for 5 years. During this time, he was also the acting General Manager of Babylon. Murat Abbas, who worked as the content curator for the biggest festivals of the country like Rock'n Coke and Efes Pilsen One Love, organized several concerts of varying sizes like Rihanna, Metallica, Iron Maiden, Bob Dylan, Blondie, Travis, etc.In October 2014, Murat Abbas joined Zorlu Gayrimenkul as the General Manager responsible for Zorlu Performance Arts Center. In February 2015, he was appointed as the General Manager of Zorlu PSM. Murat Abbas who still holds the said office, likes attending music festivals all around the world and collecting records as his favorite hobbies. He is the owner of the most ambitious record archives in Turkey.
Bager Akbay
Artist, Instructor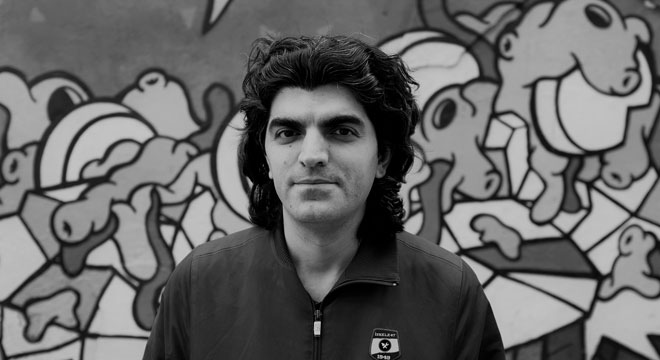 Bager Akbay studied Communication Design at Istanbul and Interface Cultures at Linz Art University, Austria. After his studies at Black Theater as an actor and puppeteer, Bager started to give lectures at various universities on his field and provides consultancy to companies within the education and design fields in the last 10 years, and creating artworks at his studio iskele47, Istanbul.
Shahed Alali Alghrsi
Junior Android Developer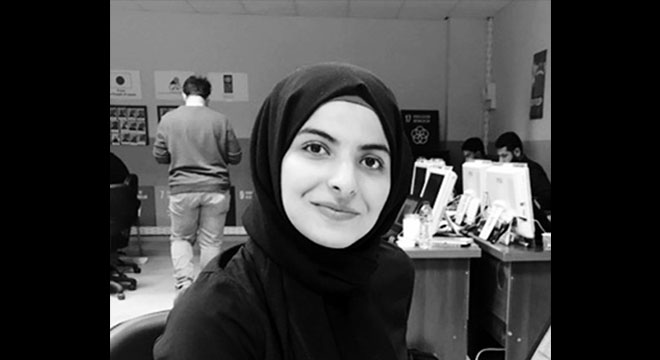 Shahed Alali Alghrsi, graduated from Re: Coded's bootcamp in March after completing the Udacity Android Basic Nanodegree and a client project with Laureate, an education enterprise in the US. She worked as a mobile developer trainee in Epigra which is a leading digital agency in Istanbul and also took part in the development team of the agency. Today, she takes a part in the first established digital agency in Şanlıurfa with 3 friends graduated from Recoded.
Rama Alkalas
Membership Coordinator, Refugee Life Food Incubation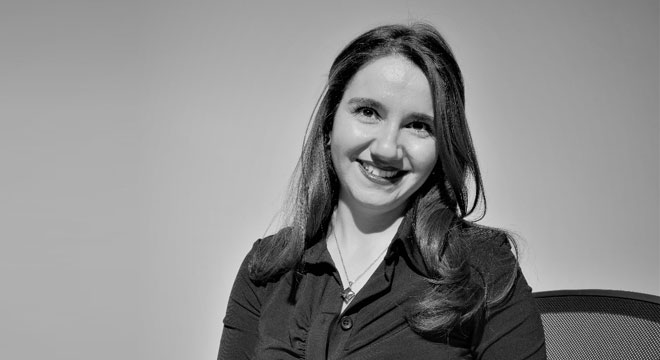 Multi-talented, highly motivated graduate with a BA in Child Psychology from Damascus University. Rama attended a special training in Counseling and Case Management, Mental Health, MISP and TOT for Entrepreneurship. Nowadays, she is working with Idema International Development Management in Life Program as a membership Coordinator. She worked before with UNFPA project promoting human development, Also, she volunteered in many humanitarian organizations including 8 years with Rainbow which is a Syrian Organization Supporting Orphans Children.
Engin Ayaz
Co-founder, Designer Director, Atölye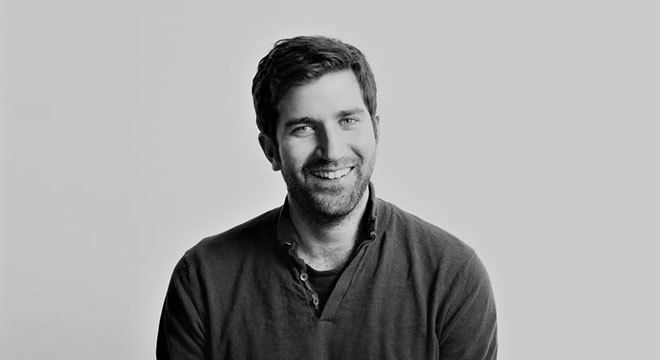 After graduating from Istanbul German High School, Engin Ayaz completed his undergraduate studies at Stanford University on Civil Engineering and Architectural Design. He received scholarships from the US EPA and Merage Foundation to develop green building projects. He worked as a sustainable design consultant for international engineering and architecture firm Arup's European and American offices. He worked as a part time assistant at California College of Arts and Copenhagen Institute of Interaction Design. He recently completed a masters degree in interactive design, media arts and interactive installations at New York University's Tisch School of Arts ITP. After his return to Turkey, he founden Atölye innovation platform which which was developed as his thesis project. Between 2013 and 2016, he is a part-time lecturer at Istanbul Bilgi University. As a Founder and Design Director at ATÖLYE, he manages projects across scales and stimulates the studio's design culture. His work has been published in various journals including Monocle, Dezeen, Designboom, Architizer, Creators Project, ArchDaily, XXI, GOOD Magazine and Atlantic Cities. He has presented his works at various conferences in New York, San Francisco, Chicago, London, Tokyo, Barcelona, ​​Geneva, Edinburgh, Copenhagen and Istanbul and has presented two TEDx presentations.
Semih Boyacı
Co-Founder, Impact Hub IstanbuI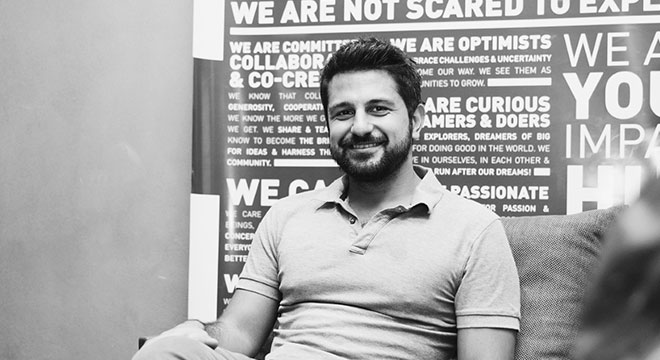 Semih Boyacı, studied Mathematics & Computer Science for his undergrad and worked in the field of management consulting for a while. He then started his master's degree in Management at London School of Economics, where he took part in multinational corporate and pro-bono consulting projects. After finishing his master's education at London School of Economics, he moved back to Turkey to dedicate his time and energy for the growth of the social innovation ecosystem, utilizing his business skills and experience. He is the co-founder of Impact Hub Istanbul which provides a trusted ecosystem where impact-driven entrepreneurs feel inspired to co-work and co-create under the same roof. Impact Hub Istanbul has been spearheading the growth of the impact entrepreneurship ecosystem in Turkey and is a part of the global Impact Hub network that has 70+ locations around the world.
Seher Arıner
Assistant Resident Representative, UNDP in Turkey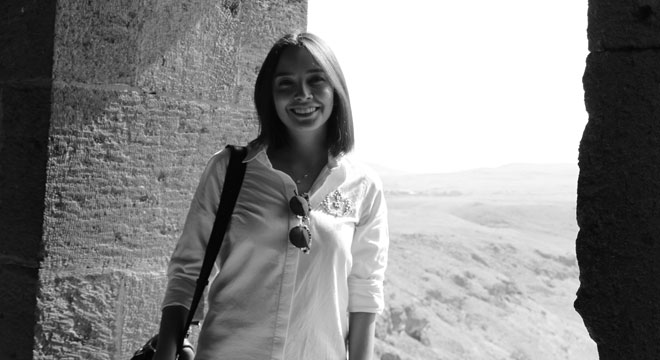 Seher Arıner has been serving as Assistant Resident Representative responsible for the UNDP Program in Turkey since July 2017. She has been engaged in UN system since 2005 in different capacities. Throughout her career in UN, she had managed a series of Programmes that respond directly to social and political reforms in line with EC accession requirements. The main focus of her work had addressed targeted interventions to support national human rights mechanisms and transparent, accountable and efficient judicial systems for better access to justice. As a development practitioner, who started her career in working in South East Anatolia development projects, Seher Arıner has more than 12 years of experience in development work in a variety of capacities, mainly in management, partnership building, resource mobilization, but also including programme and policy design, project implementation, advocacy and research. She has also strongly engaged with international community representatives and national partners in governments as well as loosely defined networks of non-governmental organizations and human rights advocates. She is also an active contributor of the integrated work of UN on human rights, democratization and SDGs. She was graduated from Bilkent University Department of Political Science and Public Administration and has an MA degree on European Integration, focusing on judicial and political ethics
Sıla Alıcı
Communications Manager, Humanitarian OpenStreetMap Team (HOT)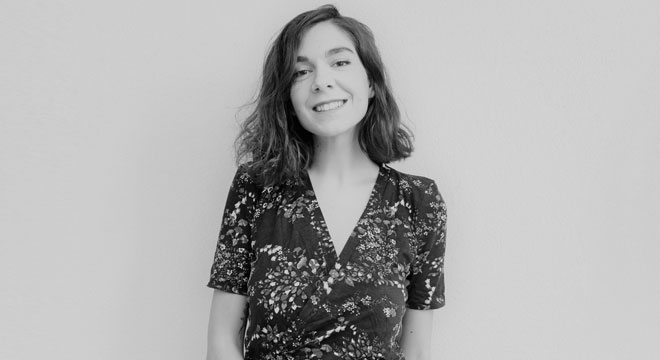 Sıla Alıcı is a digital storyteller and communications professional, who has previously worked for UNDP and UNICEF as Communications Officer. She holds a BA in Communication and Design and is interested in multimedia journalism, video production and all things humanitarian. She currently works as the Communications Manager of the Humanitarian OpenStreetMap Team (HOT) an NGO that is an international team dedicated to humanitarian action and community development through open mapping. HOT works together to provide map data which revolutionises disaster management, reduces risks, and contributes to achievement of the Sustainable Development Goals.
Itır Erhart
Academician, Bilgi University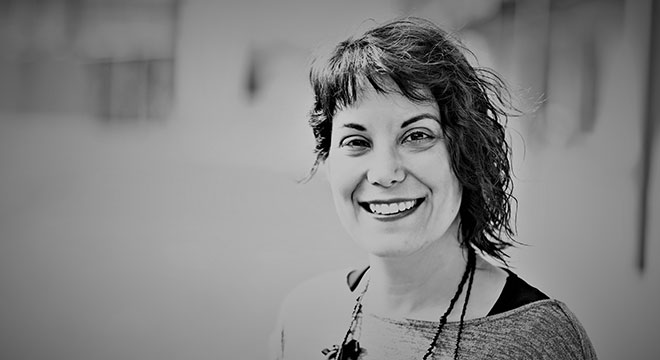 Associate professor Itır Erhart studied Philosophy and Western Languages & Literatures at Bogaziçi University. She completed her M.Phil in Philosophy at the University of Cambridge. Since 2001 she is been teaching and doing research on gender, human rights, sports and civil society at Istanbul Bilgi University. She is the co-founder of Adım Adım (Step by Step) a volunteer-based organization that promotes charitable giving through the sponsorship of athletes in local sports events. Itır also co-founded Açık Açık a platform which unites donors with NGOs that respect the rights of donors. In 2016 Açık Açık received Transparency International's award for civil society.
Itır is also an Ashoka Fellow, Ashoka Turkey Board Member, TEGV (Educational Volunteers Foundation of Turkey) Trustee and faculty at The School of Life Istanbul.
Mert Fırat
Actor, UNDP Turkey Goodwill Ambassador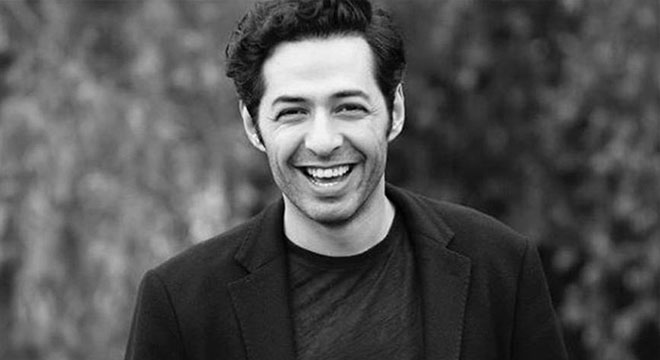 UNDP Goodwill Ambassador Mert Fırat has participated many TV and cinema projects since 2005 after his theatre education in Ankara University Faculty of Languages, History and Geography. He voluntarily works with different associations and foundations on corporate social responsibility issues, and he is also a partner in two different projects. Firstly, he has spent his life with his partners in the project "Art Mahal" in Bursa and secondly as one of the founders of www.ihtiyacharitasi.org and actively contributes to the design, planning and operation of the project
Burcu Özdemir Kayımtu
CEO, TBWA Istanbul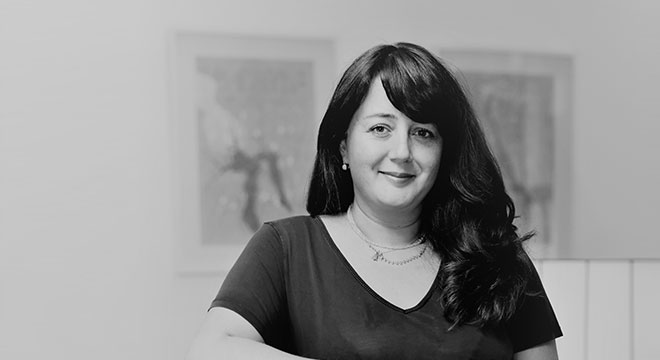 Graduated from Istanbul University, Burcu started her career in Manajans/ J.T. Thomson in 2000 and then moved to Güzel Sanatlar/ Saatchi & Saatchi for 2,5 years. Later she continued her career at the Vancouver Symphony in Canada as a Marketing Assistant. In 2003, she started working at TBWAIstanbul and since 2013 she holds the position of Managing Director. In her 15 years TBWA journey, she was responsible for different local and global brands. During her career, TBWAIstanbul was chosen 'Agency of the Year' and the most awarded agency in Turkey by Advertising Age/MediaCat seven years in a row. Between 2007-2012, Burcu and TBWAIstanbul management team gave lectures about advertising to senior students in Bilgi University. She was the board member of Advertising Association between 2011- 2012 and recently one of the board member out of 9 members for 2017-2019. In 2015 she was honored as one of the "Women to Watch", by prestigious industry magazine Advertising Age/MediaCat. In 2016 she was chosen 'The Inspirational Women of the Year' by the Brand Age marketing magazine.
Mahmoud Mousa Almhamad
Co-Founder of the first digital agency in Şanlıurfa
Mahmoud Mousa Almhamad, graduated from Re:Coded's bootcamp in March after completing the Udacity Android Basic Nanodegree and a client project with Keep Me on Track, a startup in Australia. Today, Almhamad, has founded the first digital agency in Şanlıurfaand is employing three other Re:Coded alumni to work for clients worldwide. Some of Mahmoud's projects include a meditation app for a client in the UK and a language learning app for an international non-profit organization.
Leyla Arsan
CEO, TAGES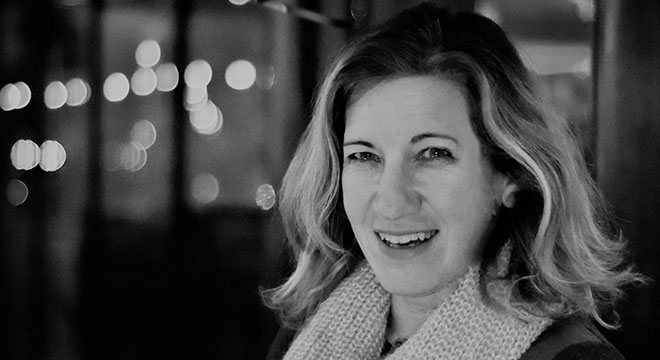 Leyla Arsan, CEO of TAGES with more than 28 years of experience in ICT business with a Statistics and ICT background as a Bsc. graduate from the Middle East Technical University, gained lots of experience and expertise on bringing together business, governments and NGOs with the technology and innovation by developing and managing innovative ICT projects in Turkey and Europe since 1990. As the founder of TAGES since 2002, provides consulting and project management services on R&D and Innovation, European Union funds, strategy and policy development to industries, SMEs, entrepreneurs, Start-Ups, NGOs, universities and local governments by also acting as innovation partner in various projects. She is very active in European Commission Communities as adviser and active in Digital Social Innovation and Digital Single Market Initiatives. She has worked in more than 50 European projects as expert, partner and project coordinator and nowadays, she is leading and active in European Innovation projects on creating awareness of 'reuse of the plastic' by digital platforms and Blockchain, on Open Data and Smart City areas apart from digital innovation, by also contributing to circular economy and social innovation.
Sezai Hazır
Chairman, Habitat Foundation
He is a graduate of the Geodesy Engineering Department at Yildiz Technical University and Social responsibility has been a driving force in much of Sezai Hazir's life. Hazır has 25 years of experience in social development and working with disadvantaged groups through projects he has initiated in 81 Turkish cities. In addition, Hazır had served as a member of the official commission of the Turkish Government at the United Nations summits between 1997 and 2003. He founded the very first youth organization of Turkey, Habitat Association, in 1996 and is now the honorary president of the organization. He is also vice president of TOBB Young Entrepreneurs  Vice President,. Hazır has been a keynote speaker about entrepreneurship, development, governance and participation.
Halit Ergenç
Actor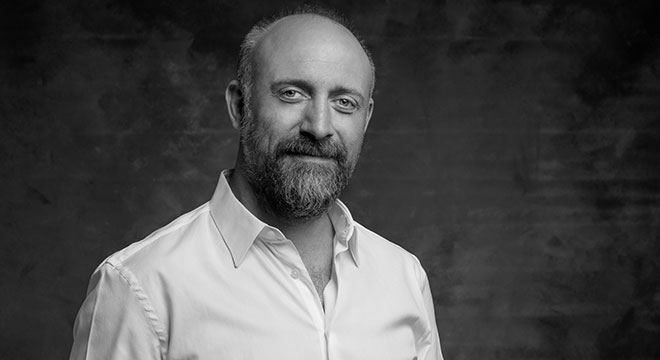 Having started his higher education in the Department of Shipbuilding and Marine Sciences of Istanbul Technical University, Halit Ergenç soon switched his career search to arts and completed his higher education in the Department of Opera and Musical Acting of Mimar Sinan University (now named Mimar Sinan University of Fine Arts) where he enrolled in 1987.
Devoting much of his life to theatre, Ergenç engaged in acting in musicals, opera and theatre. While still in university, he joined the Dormen Theatre and acted in the musical play "Şarkılar Susarsa (What If Songs Go Silent)", and his first theatre play "Sevgilime Göz Kulak Ol (Keep an Eye on My Beloved)" again in the Dormen Theatre. His first feat was the leading role in "Kral ve Ben (King and I)" in Istanbul State Opera and Ballet, while Ergenç was still a university student. That same year he acted as the character Kürşat in the serial "Kara Melek (Black Angel)" as his introduction to TV series, followed by "Zerda" and "Aliye". He achieved international fame, on top of broad domestic acclamation, as the leading male Onur in the series "Binbir Gece (One Thousand and One Nights)" in 2006. Then his leading role as "Suleiman the Magnificent" in the serial "Muhteşem Yüzyıl (Magnificent Century)" aired in 2011, and as "Major Cevdet" in the serial "Vatanım Sensin (Wounded Love) aired in 2016 brought record-breaking international sales and performance awards, cementing his international fame.
Ergenç's cinema career gave cinema fans "Acı Aşk (Bitter Love)", "Dersimiz Atatürk (Our Lesson: Atatürk)", "Misafir (Guest)", "Ali Nino" and finally "İstanbul Kırmızısı (Stamboulin Scarlet)" released in 2017.
Zeynep Arapoğlu
Manager, Bisikletli Kadın Initiative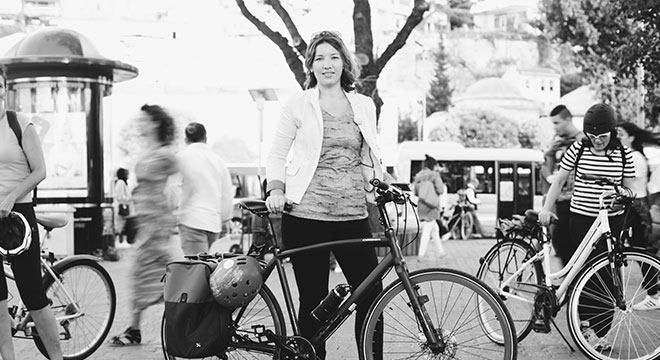 I was born in Istanbul, 1981. After Ste. Pulcherie and Notre Dame de Sion high schools, I graduated from University of Marmara Faculty of Economics and Administrative Sciences. By hanging my diploma on the wall, I turned my face to the field of visual design which I wanted to work ever since I could remember and worked in various agencies and companies. My working life is continuing as a freelancer. In 2013 I bought a bicycle which became my transportation vehicle shortly. Because of the poor infrastructure of my city I am trying to get over the obstacles in front of urban cycling thenceforth. I voluntarily give support to the Cyclists' Transport Platform and Women on Bicycle Initiative communities since they were founded. I'm also a thematic writer, a recreational tennis player, an enthusiastic photographer and a stubborn dog owner.
Buğra Çelik
Director, İMECE Platform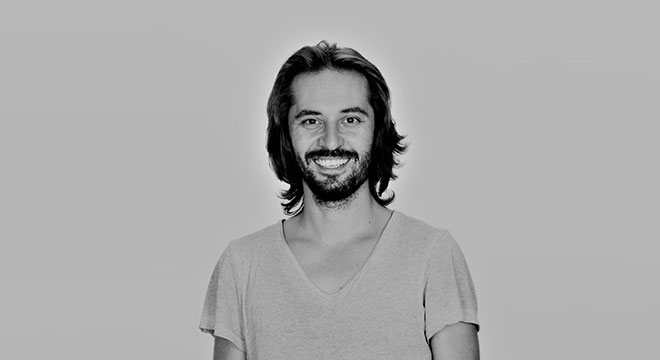 Bugra Celik has a Bachelor degree in Mechanical Engineering from Istanbul Technical University and a Master's degree in Business from Istanbul Bilgi University gained experience in business development, digital marketing, brand management, strategy his studies. He started his entrepreneurship journey when he was a freshman student. Since then, he has focused on building communities around products, ideas and companies. His latest venture is Ahtapot, a start-up that allows movements to build their own private social network. He also works with several start-ups as an advisor on growth and investment. Since November 2016, he serves as director at imece, social innovation platform based in Istanbul. He focuses on social change on several fields from early-stage social entrepreneurship to developing multistakeholder projects and new finance mechanisms to strengthen the social innovation ecosystem.
Selim Aykut
Business Design Director, Fjord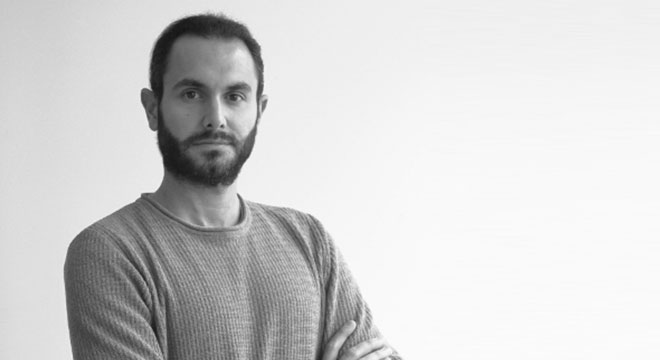 Selim Aykut completed his high school education at Robert College in İstanbul and university education at Wharton School in University of Pennsylvania. He started his professional career as a strategic brand consultant at the global brand agency Prophet's New York office. After his six years in New York, he returned to Turkey in 2011. He has served as a strategic consultant in many different sectors, from banking to airline, retail to ready-made food and insurance to telecommunications and he held senior management positions in Turkey's leading holdings. He has 13 years of professional experience in strategy, design, customer experience and branding. He is working as a Business Design Director at a global design agency, Fjord's, Istanbul studio and designing user-oriented solutions with Fjord's Istanbul team to solve the strategic problems of local and international companies in many different areas.
Gökçe Bahadır
Actress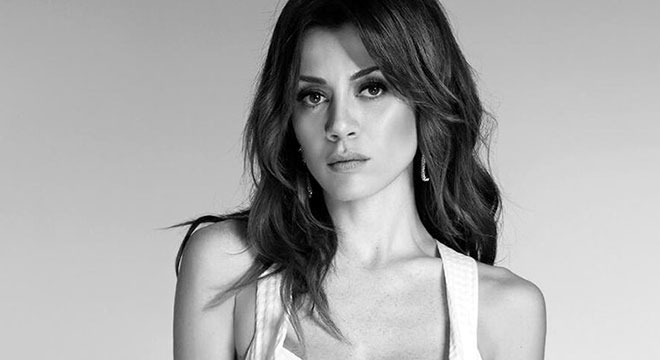 Gökçe Bahadır graduated from Academy İstanbul Radio and Television Department and then studied acting at Müjdat Gezen Art Center. She took roles in Tatlı Hayat, Beşik Kertmesi and Mühürlü Güller which is one of the leading series of a period. She played the leading role in the TV series Hayat Bilgisi, Yaprak Dökümü, Kayıp Şehir, Aramızda Kalsın, Hatırla Gönül and Adı Efsane. Gökçe Bahadır is remarked for her acting performance and is known for her passion for music. She took the stage in Broadway Istanbul musical and was greatly appreciated for her performance. She is the character of Oya in Ufak Tefek Cinayetler series which is one of the most talked productions in Turkey.
İsmail Bütün
Executive Vice President of Marketing, Turkcell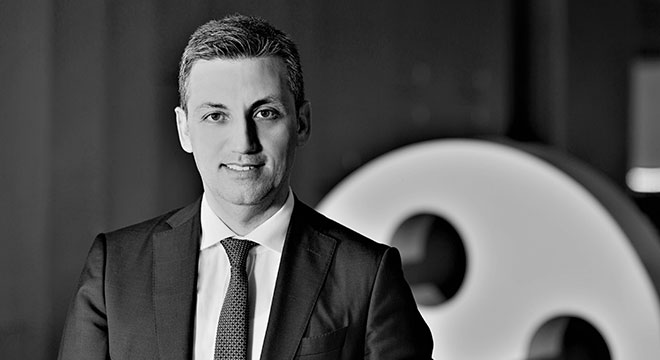 İsmail Bütün, has been appointed as Executive Vice President of Marketing (CMO) as of July 1, 2016. Mr. Bütün started his career at the Çuhadaroğlu Holding Moscow Office in 1996. Between 1997 and 2000, Mr. Bütün worked at Enka Group Foreign Trade department in Moscow as Sales and Business Development Manager. Starting from 2000, he worked at Nestle as CPW Turkey Country Manager, Regional Marketing Director for Central Asia based in Uzbekistan and later as Head of National Key Accounts for Nestle Turkey. After 2011, he served at Nestle's Global Headquarters in Switzerland, first as Business Excellence Manager at the Global Customer and Sales Management Unit and then as Marketing Manager at the Beverages Strategic Business Unit. Most recently, Mr. Bütün was the General Manager of Nestle Turkey Beverages Group and also served as a Board Member. İsmail Bütün, joined Turkcell as Senior Vice President of Retail Sales on January 15, 2016. İsmail Bütün, graduated from the Boğaziçi University Business Administration department in 1996. He completed 'Innovative Marketing for Strategic Advantage' program at Stanford University Graduate School of Business in 2018.
Alexandra Clare
Co-founder, Re: Coded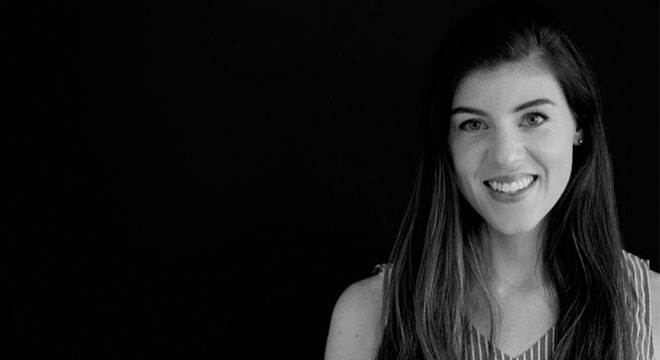 Alexandra Clare, spends her time sorting out the vision, strategy, funding, and growth plans for Re: Coded and helps to manage the awesome Re: Coded team. She heads up partner development and builds networks with like-minded organizations. Before that, she worked in humanitarian advocacy and law for the UN Special Representative for the Secretary General for Children and Armed Conflict, Human Rights Watch and International Crisis Group and the NSW Department of Public Prosecutions. Prior to Re: Coded, Allie helped launch a humanitarian innovation accelerator at New York University's GovLab where she helped teams develop solutions for disaster and conflict affected contexts.
Burçak Çullu
Director, ICE Turkey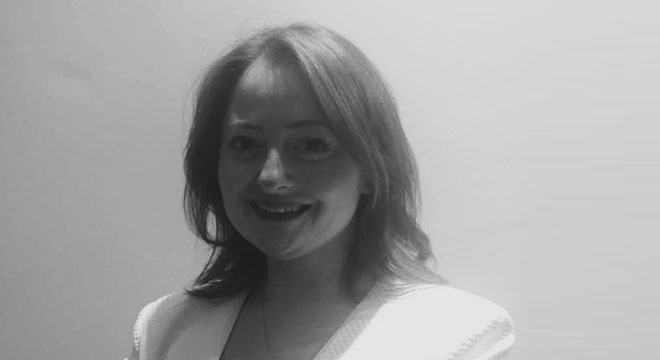 Burçak Çullu, who has been working in national and international funding mechanisms for 18 years, started her career at the TÜBİTAK European Union Framework Programmes office. In parallel with this duty, she completed her MA thesis on "European Research Area in the Context of European Union Integration Theories" at the Department of International Relations in Middle East Technical University. She served as the Delegate Specialist and the Turkish Delegate for the European Commission "Marie Curie Mobility of Researchers" and the International Cooperation Programme between 2004 and 2012. She took an active role in Human Resources development for the strategical planning of national and international programmes during this process. She took a key role in the strategical planning of the funds for Turkey's reverse brain drain and positioning the country as the second most effective in this topic in Europe. Simultaneously, she served as a member of the Advisory Board of 14 different projects carried out within the framework of international cooperation in the geographies extending from Africa to the Western Balkans. In the next step of her career, from 2012-13, she worked as an expert for the Jean Monnet Scholarship Programme which aims strengthening the human resources capacity in Turkey. Then she worked as a programme manager at Koç University. Burçak Çullu has national and international experience in designing and managing social benefit-oriented projects within the scope of the Instrument for Pre-accession tenders, and funding programmes of World Bank, Horizon 2020 and Marie Sklodowska Curie Actions. Currently, she is carrying out the task of Turkey Programme Country Director for a global consulting firm, International Consulting Expertise, which is the leading provider of major projects such as the EU Sivil Düşün.
Ece Çiftçi
Chairman of The Board of Trustees, SosyalBen Foundation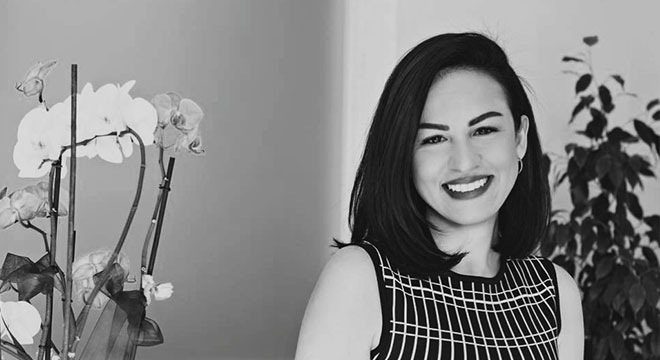 Ece Çiftçi was born on November 15th, 1993 in Istanbul. Having completed her primary, middle and high school education at Private Enka Schools, Çiftçi became acquainted with social responsibility through a conference she attended when she was 14 and realized that children across the world did not have equal access to social education and were raised without self-confidence. In order to continue and develop her social responsibility project by spreading across the globe, she preferred study Sociology in 2011. When it was 2012, the project was named "SosyalBen" and ranked first in the "Bir Fikrin Mi Var?" competition featured on TV8. As a result of the competition, the volunteers met other non-governmental organizations in England. After the process in England, SosyalBen volunteers reached to Africa and conducted their first international field work in Gambia. The association has been carrying out its works as SosyalBen Foundation since January 2017. Ece Çiftçi, the youngest chairman of board of trustees in Turkey, provided education to more than 50,000 students at high schools and universities she visited as a guest. The project, beginning in Istanbul, keeps working with its 350 volunteer at 10 domestic and 5 foreign representative offices. Ece Çiftçi was accepted by Harvard and Oxford universities, to which she applied for post-graduate education, thanks to her achievements. Perpetuating her personal and carrier development through several local and international training and education programmes, Ciftci has been qualified for not only the G(irls)20 summit new generation femal leaders training programme but also for BBVA Momentum entrepreneurs' training and networking programme; both eventually aim provide strategic financial support for young entrepreneurs'. After her university education, she established SosyalBen Akademi company that provides consultancy services for corporate and individual social responsibility projects. Çiftçi, whose aim was to raise a future-sensitive generation with SosyalBen Akademi company, was selected as the best social entrepreneur of the year by many institutions and organizations thanks to her works conducted in Turkey and across the World. Owing to her successes, New York University, Sorbonne University and Northeastern University invited Çiftçi as a speaker in January 2017. In April 2018 USA State Department selected Ece Çiftçi as a Emergin Young Leader. She is the first Turkish social entreprenur and social activist who won this award from State Department. Çiftçi also lectures as an instructor about non-governmental organization, which is one of her field of expertise.
Başak Taşpınar Değim
Co-Founder & General Coordinator, armut.com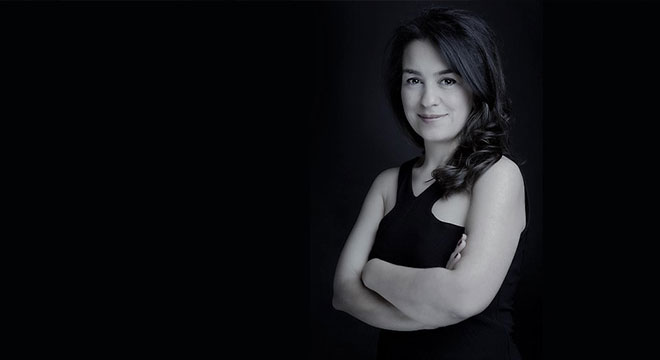 Başak Taşpınar Değim left her international corporate career in 2011 to found Turkey's largest online local services platform Armut.com. The platform has 200.000 professionals across 2000 categories, and 2 million monthly visits and a 98% customer satisfaction. Armut has grown 2800% over three years, and has been ranked 2nd fastest growth tech company in Turkey, and 40th in Europe in Deloitte's Fast 50. Armut's services have been launched in UK, Romania, Saudi Arabia and Egypt in 2017 under the HomeRun brand. Başak has won many entrepreneurship awards, including the Female Entrepreneur of the Year award in 2018 by the Economist magazine. Başak completed her BS  in Civil Engineering at Boğaziçi University, MBA at Koç University and MSIMC at Loyola University Chicago.
Ebru Baybara Demir
Entrepreneur, Cercis Konağı Mardin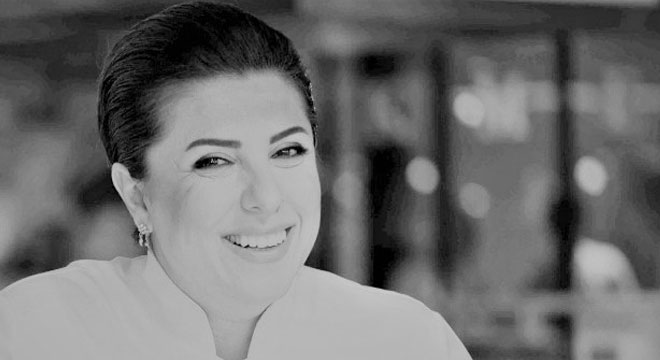 After her graduation from the Tourism Guidance Department of Marmara University, she started her professional career as a courier.She between 1997-1999, worked as Secretary General of the Istanbul Guides Association and Turkey Tourist Guides Association. Ebru Baybara Demir, who settled in Mardin in 1999, transformed a historical Assyrian mansion in Mardin to a restaurant with 21 Mardin women. She opened Cercis Murat Mansion which is the first touristic initiative of Mardin. She has researched Middle Eastern and traditional Anatolian cuisine. Ebru believed that gastronomy can be used as a tool for developing and transforming lives and societies as well as adding value to tourism. Ebru proved this belief in the success of the social gastronomy projects. She was nominated for the Basque Culinary World Prize, the world's most prestigious culinary prize competition, in 2017 with the Harran Gastronomy School Project and in 2018 she was nominated with the Soil Plate Project. She was the first and only Turkish chef to be elected as one of the top 10 chefs in the world for two years in a row. Demir, with the support of the United Nations Food and Agriculture Organization (FAO), is conducting a project that includes good agricultural practices, the availability and reproduction of local seeds, the social integration of host communities and Syrian refugee women and women's employment. The name of the project is from Soil to Plate, Living Soil and Local Seed.
Fatih Er
TRT World News, Program and Visual Director
Fatih Er is a founding member of TRT's international English broadcasting news channel, TRT World, where he is currently the Director of News, Programmes and Visual. He began his journalism career in local media then worked at Kanal 7, followed by Star Haber. As a founding member at TV Net and Kanal 24, he worked as a foreign news editor and presenter. Prior to assuming his current position, he served as TRT's Jerusalem Bureau chief for 3 years.
Nilay Erdem
Head of Public Policy, Facebook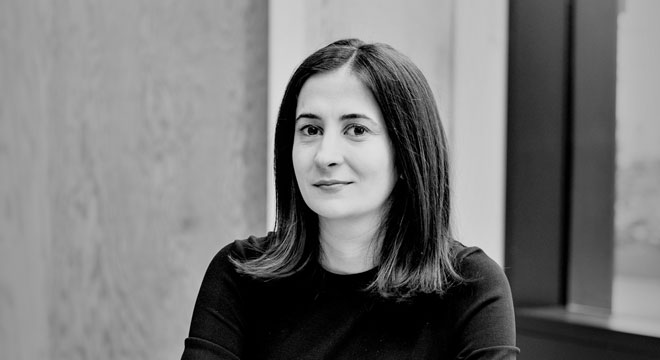 Nilay Erdem is Facebook's Head of Public Policy, Turkey. Prior to joining Facebook, Erdem worked as a Director at BTS & Partners for many years. Erdem also worked for Information and Communications Technology (ICT) companies in Turkey. She offered consultancy services in activities carried out in Turkey of pacesetter social media, e-commerce, sharing-economy companies and payment service providers in Silicon Valley. She has written a large number of articles and reports on information and communication technology law and policies and provided various trainings on the same subjects. Nilay Erdem earned her Bachelor's degree in Law from Istanbul University and her Master's degree in Information and Communications Technology (ICT) from East Anglia University.
Ferhan Geylan
Founder, Ogliv Foundation
After graduating from Yildiz Technical University Department of Civil Engineering, in 1982, Ferhan Geylan stepped into the jewellery sector with his brother Muharrem Geylan, establishing one of the leading jewellery brands of Turkey and the world, Gilan Jewellery House. He has over 35 years of global scale experience in brand development, marketing, customer relationship, and quality management for over a decade, Ferhan Geylan has been working on a special area of interest, micro-scale regional development strategies.
Begümhan Doğan Faralyalı
CEO, Doğan Holding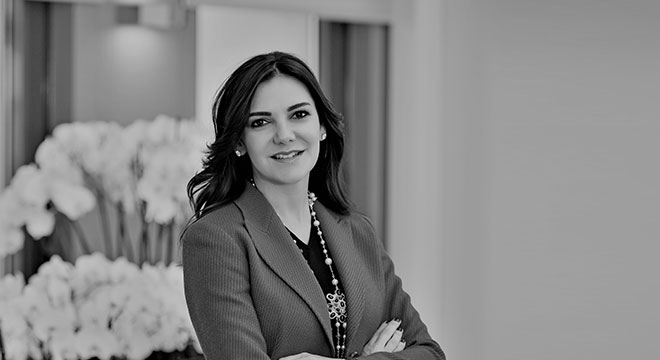 Begüm Doğan Faralyalı received her bachelor's degree in Economics and Philosophy from London School of Economics (UK) and earned her MBA degree from Stanford University (USA). She started her professional career as a consultant at Arthur Andersen NY office and moved to London Office of Monitor Group, where she worked as a consultant for restructuring European media and technology companies. From 2004, she hold different positions at Doğan Media Group. Starting from 2007, she led the startup process of Kanal D Romania a national entertainment channel in Romanian that is one of the top 3 channels in Romania. She became the CEO of Star TV in 2009 and became the President of Doğan TV Holding that contained two national entertainment channels, a news channel, radios and a production company. Begüm Doğan Faralyalı became the Chairwoman of Doğan Holding on January 2012 which is a publicly traded company with a group of companies in energy, retail, tourism, real estate development, media and industry. She is the President of Doğan Burda Magazine Group and Doğan Egmont Publishing Group and Kanal D Romania. She is on the Advisory Board of Graduate School of Business (GSB) at Stanford University. She is the founder and active spokesperson of the "Common Values Movement" in Turkey and a voluntary ambassador for a "Values Driven Society". She is also a board member of the trustees of World Wild Fund (WWF), the dream partner of Young Guru Academy (YGA), a non- profit organization working with young social entrepreneurs and a member of the advisory board of UNDP Istanbul International Center for Private Sector in Development.
Dmitry Frischin
Regional Programme Specialist for Eurasia, UNV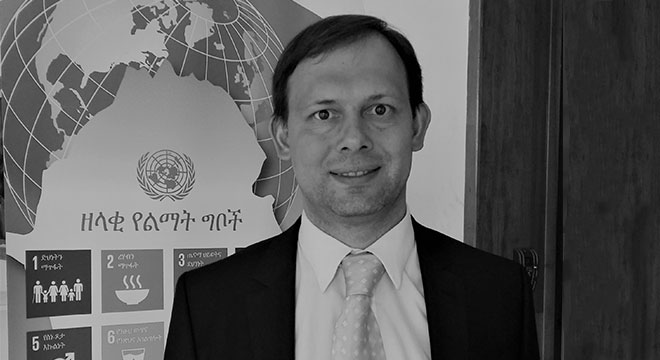 Dmitry Frischin was graduated with the Master's Degree in Public and Municipal Administration with majors in Management and Economics from the Academy of Public Administration and continued with some post-graduate studies in the Academy of Sciences of Belarus. He started his professional career in 1999, when he was appointed as a Consultant in the Chamber of Commerce and Industry of the Republic of Belarus in charge for Foreign Economic Cooperation and, later, as a Chief Specialist on External Economic Cooperation of the Business Training Center under the Chamber of Commerce and Industry. Since 2012, Dmitry Frischin joined the United Nations Volunteers (UNV) programme as a Programme Officer in Kenya, where he contributed to the national legislation on volunteerism (adoption of the national policy on volunteerism), launch of the National Youth Volunteer Programme under the Office of the Vice-President.  In 2017, Dmitry Frischin was appointed as a UNV Programme Specialist for Central Asia and, in 2018, as a UNV Regional Programme Specialist for Europe and CIS, where he is in charge for UNV programme operations and volunteer mobilization in the region.
Göksel Gürsel
Founder and Design Director, SOGLab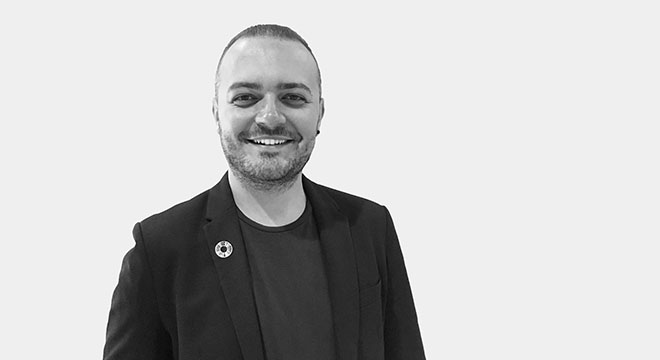 He studied at the Physics Department of Uludağ University with the instinct of wondering how the universe works and during his university years he was interested in Particle Physics. He designed the corporate identity of SOGLA Social Entrepreneur Young Leaders Academy which was selected Turkey's Creative Development Opinions by World Bank in 2009. Between 2012-2013 years, he worked in the world-famous brands Turkey distributor Index Group's strategic network services department as a visual designer responsible for all the group companies and he managed visual design processes of many brands such as Apple and Adobe. In 2015, he was selected as one of the "Changemaker" social entrepreneur of world's largest social entrepreneur network ASHOKA's 18-28 age range. He has combined social entrepreneurship, design, technology and science fields bring together under the Design Thinking roof.He designs the systems that take the nature and people to the center, service models, trainings and business models and also, he is working for the development of qualified young social entrepreneurs all over Anatolia.
Gonca Karakaş
Chairperson of Turkey PR Association (TÜHİD)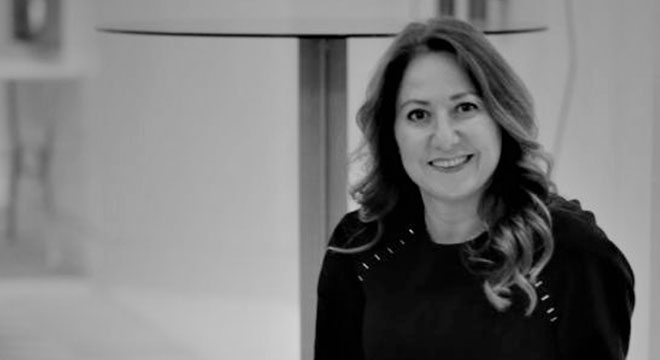 Gonca Karakas has a B.A. in Political Science and International Relations from Bosphorus University and an M.B.A. in International Finance and Banking  from Marmara University. She is is the founder of Effect Public Relations and Multimedia in 1995. Karakas is the President of Turkish Public Relations Association for two terms and member of IPRA and Corporate Governance Association of Turkey (TKYD). Gonca Karakaş is the CEO of Effect BCW and also a faculty member at Yeditepe University.
Matt Kendon
Founder, Outlandish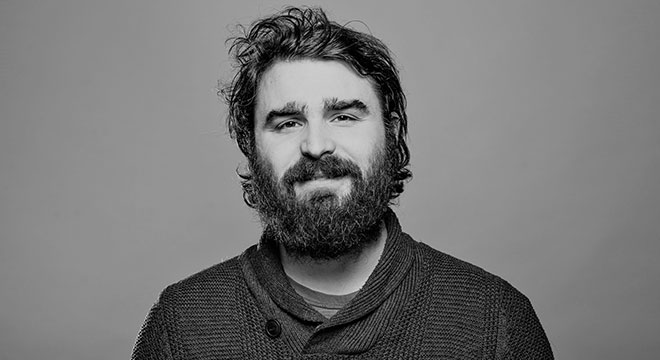 Matt got his break in digital at Disney's popular online children's game Club Penguin. He was involved in policing that most lawless of web communities, booting out unruly youngsters and cracking down on a black-market in stolen accounts. At Outlandish, he keeps our developers in check as technical coordinator, keeping up to date with their work and making sure non-techy types are clued in. He is also lead developer for a number of projects including Outlandish's WordPress framework Acadoowps, which exemplifies his passion for writing reusable code. He works with a number of web languages and technologies and traces these skills to a background in philosophy, an area similarly steeped in logic. As Outlandish's resident eco warrior, Matt shames us all by avoiding planes – he hasn't flown for more than 15 years – and neither does he drive, instead whizzing around on his collection of fold-up bikes.
Bahar Özay
Coordinator, SDSN Turkey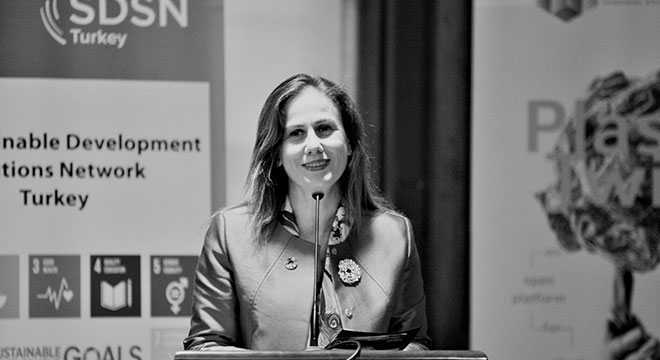 Bahar Özay, Coordinator of SDSN Turkey Network which is hosted by Boğaziçi University, worked as senior manager in national and international finance, technology, energy and project consultancy companies. Özay had an active role in Carbon Bank and Carbon Card projects which are carried out within the framework of raising awareness of producer and consumer about carbon footprint and establishing sink areas and she is currently a PhD candidate in Political Science and International Relations at Boğaziçi University.
Ali Ercan Özgür
Partner and President, IDEMA Global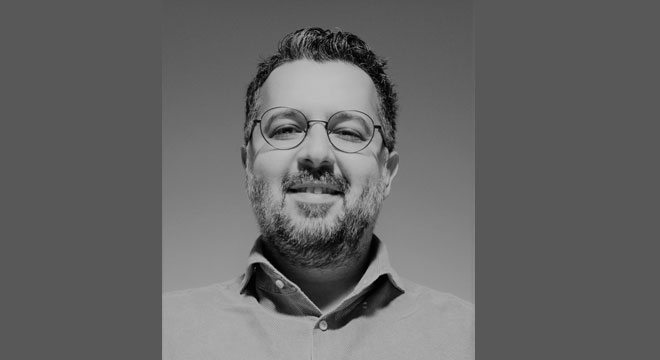 Ali Ercan Ozgur (Turkey) holds a PhD from Marmara University on the "Development Agencies in Turkey under the auspices of EU". He also holds a BA in Political Science and International Relations from Marmara University and an MSc in Governance and Development Management degree from the University of Birmingham. Ali Ercan is currently the founder and Managing Director of IDEMA International Development Partners and the Secretary General of the Corporate Social Responsibility Association of Turkey (CSR Turkey). He previously served as the Executive Director of the American Chamber of Commerce in Turkey while he also possesses wide civil society experience with stints, inter alia, at the Habitat Governance and Development Center; the Educational Volunteers Foundation of Turkey (TEGV); and the Turkish Economic and Social Studies Foundation (TESEV). He is also a British Foreign & Commonwealth Office Chevening Scholar; a Marshall Memorial Fellow of German Marshall Fund of the United States; and a Black Sea Young Reformer.
Mesut Keskin
Founder & CEO, E-Bursum
After graduatingfrom Galatasaray University Computer Engineering Department, he completed his master's degree at Sorbonne and Boğaziçi University. Mesut aims to democratize the scholarship system in Turkey with E-Bursum.com which he founded in 2015. Thanks to E-Bursum, up to 13 Million Turkish Lira has been distributed so far. Because of this achievement, Mesut has been selected one of the best young social entrepreneurs of 2015, Ashoka change maker, Sabanci Foundation's Changemaker and Fellow of the International Youth Foundation, Hamdi Ulukaya Initiative. He was also one of 15 social entrepreneurs chosen for the Innovation Gen program organized by Harvard and MIT. Mesut focuses on technology-driven solutions to solve social problems and has represented many national and international field.
Burak Kılıç
Turkey Country Manager, UPS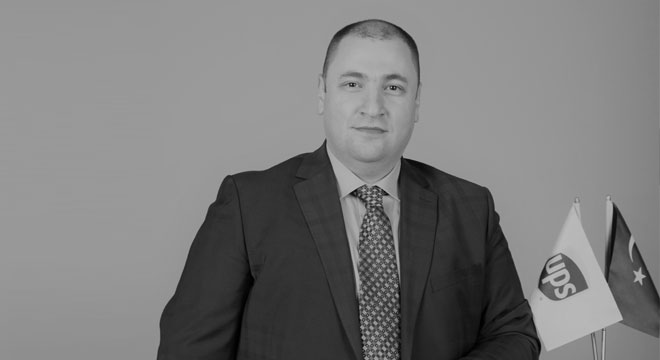 Burak holds BS in Industrial Engineering from Sakarya University. He joined UPS in 2009 through the acquisition of Unsped-UPS ASC in Turkey, where he was the System Development Supervisor.He was promoted to Country Industrial Engineering Manager in 2010 and was responsible for establishing the Industrial Engineering Function in Turkey after the acquisition. In 2014, Burak was promoted to Turkey Country Operations Director, and in September 2016, he took on the role of the East District IE Manager. He was promoted to his current role of Country Manager for Turkey in April 2018.
Onur Koç
CTO, Microsoft Turkey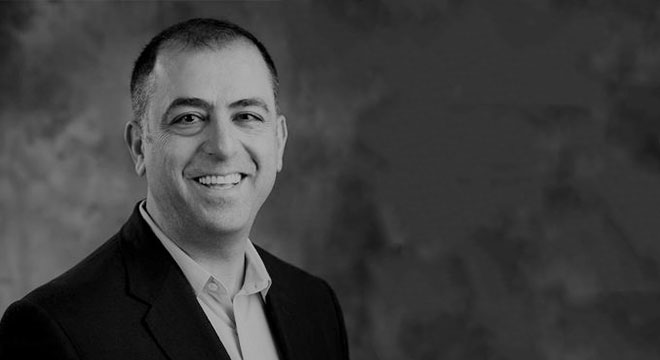 Onur Koç's software development hobby became his work. His Microsoft journey has started 16 years ago. At his first job, after the creation of the service team in Microsoft Saudi Arabia, he had joined a special SWAT team in the Seattle headquarters. Then, he had joined Microsoft product development team in Seattle. He worked as a junior, specialist and director product development manager for many strategic products such as Microsoft's XboxOne and Azure Smart Cloud. After living abroad for 13 years when he returned to Turkey, he has undertaken CTO roll in Microsoft. In this role, Koç, is responsible to explain how developing technology changed the life of people, companies and countries and also identifying and providing opportunities to Turkey and Turkish companies.
Yekta Kopan
Artist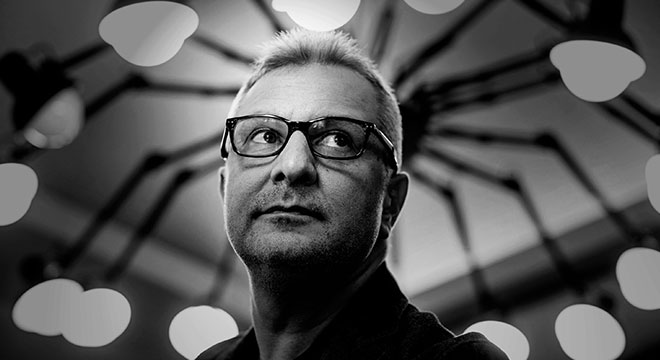 Emrah Kurum
Co-Founder & General Coordinator, Sürdürülebilirlik Adımları
In addition to being an environmental engineer, he is also a social entrepreneur. He had also worked at the IPO (International Project & Education Center) for sustainability, CSR projects development at the EKOIQ magazine on the communication side of sustainability, and at Sabancı University on how to benefit from academia in R & D / innovation processes in line with the needs of the institutions. He is also the founder of the Environmentalist Activities in Turkey's first and only platform area of ​​sustainability. In this context, he has carried out many workshops and activities that carry out many projects such as Alternative Environmental Engineering Meetings, Environment and Art Meetings, Future Sustainability Leaders Meetings, and more than 40 events since March 2013. Emrah, who also received a social entrepreneurship award at Bilgi University Young Social Entrepreneur Awards in November 2015 with the Environmentalist Activities project, is one of the partners and the general coordinator of Sürdürülebilirlik Adımları.
H.Serhan Süzer
Founder, TİDER (Temel İhtiyaç Association)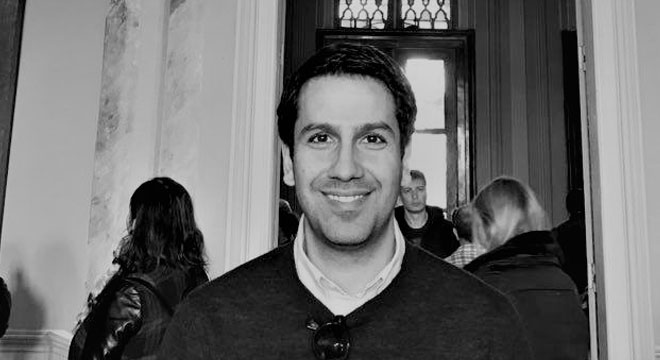 H. Serhan Suzer graduated from McGill University in Montreal, Canada in 1999 with a Bachelor of Commerce Degree, majoring in Finance and concentration in Accounting. Serhan worked as the asset manager of the Istanbul Ritz-Carlton Hotel since the opening in October 2001 until 2007 and has managed his family company Suzer Group's International Relations Department from 2003 until 2007. Between 2006-2009, he played an active role in managing Suzer Group's investment to establish a Coca Cola Plant in Iraq. Between 2002-2004, he was an Executive Committee Member of the Istanbul Convention and Visitors Bureau (ICVB). Serhan served at the Turkish State Planning Organization (DPT) Tourism Commission to form the framework for the 9th Development Plan (2007 – 2013) of the Republic of Turkey. In addition, since 2008, Serhan has been the Honorary Consul of the Republic of Costa Rica, appointed by a Nobel Peace Prize Laureate, President Oscar Arias. After working as CEO of KFC and Pizza Hut Turkey between 2009 and 2011, Serhan decided to focus on sustainability projects. In his last role at KFC and Pizza Hut Turkey, he built the first LEED certified environmentally friendly restaurant in Turkey. In December 2011, Serhan started his first venture, Hittite Solar, in the field of Solar CSP and began his role there as CEO. In 2013, he sold Hittite Solar and activated EkoRE in the field of Solar PV and Wind Energy. In 2012, he took over a call center and software development company, EkoCCS. Moreover, he established a fintech company, Moka in August 2014 and a wifi analytics company, Bonbon in July 2016. H. Serhan Suzer as a social entrepreneur established TIDER, providing people in need with the food and other basic need products rescued from waste and helping them to find jobs and develop socially.
Ozan Onat
Journalist, Founder, Gelecek Şimdi
Ozan Onat is an experienced media and tech professional. He graduated from University of Ankara, School of Communication in 1998. Following his MA studies on "Screen Arts" at Sheffield Hallam University, he started working in the film and media industry in Istanbul. He has assigned as the Production and Content Acquisitions Manager for leading news channel CNN TURK in 2006. After 12 years of management experience in CNN TURK, Ozan Onat founded GelecekSimdi, a digital platform for popular science, technology, future trends, tech business, social media and entertainment news. He often gives keynote speeches about digital transformation and future technologies mostly in the universities, colleges, summits, meetups and corporate companies. Additionally, he regularly writes articles, do interviews at various websites and magazines about digital & future trends, scientific achievements and industries of the future.
Gökay Otyam
Head of Business News, NTV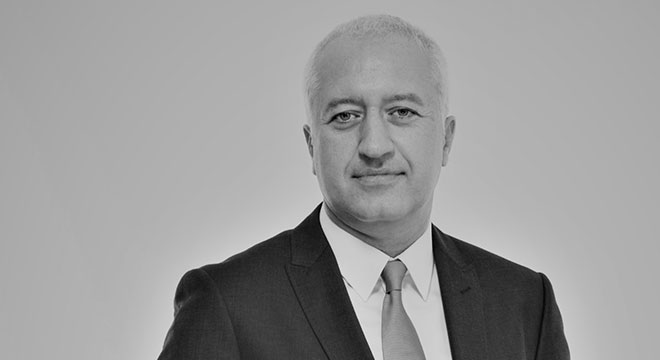 Gökay Otyam was born in Istanbul in 1972 and studied in Marshal Fevzi Çakmak Primary School. After graduating from Kadıkoy Anatolian High School, he completed his higher education in Statistics at Mimar Sinan University. During his high school years, he worked as a stage actor with Genco Erkal. In 1994-1996, he worked as a radio programmer (DJ) in a private radio channel. In 1996, he left the radio, entered a research &development department of an institution and entered the finance professionally. Afterwards, he was transferred to Kanal E and worked as a Program Producer and Presenter. Gökay Otyam has been working at NTV since 2000 and now he is the Head of Business News.
Bülent Özcan
Project Implementation Director, Ministry of Foreign Affairs Directorate for EU Affairs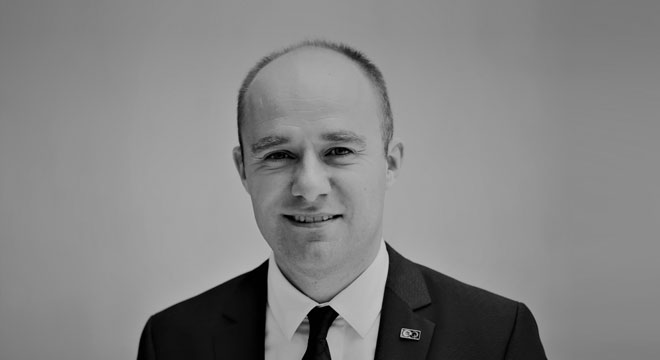 After having his Bachelor's Degree in the Department of International Relations in Middle East Technical University in 1999, Bülent ÖZCAN completed the Master's Programme on the European Union Economy at the EU Institute of Marmara University. He also attended to the Harvard University John F. Kennedy School of Government Executive Education Programme in 2011. Having almost 20 years of experience in Project Management and Implementation, Bülent ÖZCAN has been working as the Director of the Project Implementation in the Directorate for EU Affairs. He has an outstanding role in managing project portfolio in the fields of capacity building of civil society, improving the legal environment, strengthening public-CSO dialogue, social entrepreneurship, corporate social responsibility, volunteerism, civic innovation and strengthening the civil society dialogue between Turkey and EU.
Aslıhan Durukan Pasinli
General Manager, WWF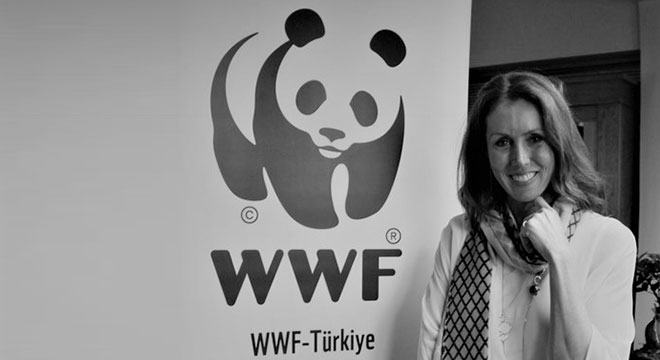 Aslı Pasinli graduated from Boğaziçi University with an undergraduate degree on Economics. She also has a master's degree from the University of Illinois and MBA degrees from the U.S. Pasinli started her career in the Coca-Cola Company headquarters in Atlanta and she worked in the offices of Coca-Cola in Atlanta, İstanbul and Vienna for 6 years as a manager in the fields of strategic planning and marketing. Between the years of 2003-2016, she was a partner in charge of the Soul Group restaurants, which she founded. With 80 team members, Soul Group restaurants serve for 10 thousand guests monthly and received many national and international awards. Soul Group restaurants received the most meaningful award from Time-Out magazine, which was a Special Achievement Award. The award was given because one of the Soul Group restaurants, La Mancha, became the first Green Restaurant in Turkey. Pasinli initiated the Green Restaurant program in Turkey, which aims at reducing the carbon footprint that food and drink industry causes, and issues certificates to restaurants. With the program, production of organic fertilizer from food waste took place at the municipal level for the first time in Turkey. She was also vice president for Sustainability at Turkish Restaurant & Entertainment Association. Pasinli has been the General Manager of the WWF-Turkey since January 2017.
Serenay Sarıkaya
Actor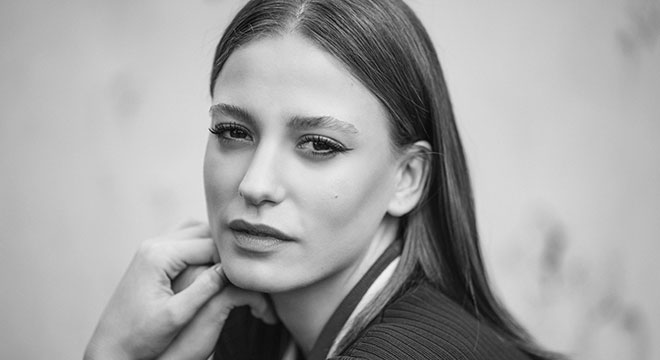 Serenay Sarıkaya was born in 1992 in Ankara.  She played her first leading role in the TV series "Limon Ağacı" which was directed by Deniz Ergun. Then, she was the lead in the TV series "Adanalı". Serenay Sarıkaya, earned great acclaim for her role in the TV series "Lale Devri" which was directed by Murat Düzgünoülu in 2010. In both 2014 and 2015 she received -The Altın Kelebek prizes in the category for "best actress in a leading role" for her role in the TV series "Medcezir", the local remake of "The OC"  which was directed by Ali Bilgin.  In 2014 she was also awarded the "Women of The Year" in the GQ Men of the Year Prizes. In 2017 Sarıkaya starred in the female leading lead role in "Fİ" and "Çi" series which aired on the online streaming platform PuhuTV. She played the role of a dancer named Duru Durulay and her dedication to perfecting modern dance along with her acting performance were outstanding and was raved about by critics and audiences alike. It was the launch project of the digital platform and the series became a huge hit with 100 million views. Serenay Sarıkaya, acted in the movies "Plajda" and "Behzat Ç. Ankara Yanıyor". Sarıkaya's first lead role as an actress in a movie was "İkimizin Yerine" directed by Umur Turagay in 2017.  As a new generation actor, she is pursued by many commercial brands. Since last year she is the brand ambassador for Head & Shoulders Turkey.
Olcay Silahlı
CEO & Co-Founder, Fazla Gıda
He was born in 1988, in Çorlu. Despite his third-place school degree, he left Military Academy and entered Istanbul Technical University Management Engineering. He started his business in 2011 by finishing his school in three years. He worked as a Business Analyst in Deloitte Consulting, Brand Manager in Unilever and Think Tank Coordinator in Akbank. Fazla Gıda initiative, which expanded under the Whole Surplus brand to Germany, was able to receive an investment of 120,000 Euros from the Techstars Berlin acceleration program. It was also the only Turkish project selected for the global finalists of Accelerate2030 program, whereas Olcay Silahlı has been the only Turkish entrepreneur to attend 2017 Social Good Summit in Geneva and 2018 Social Good Summit in New York. It is also involved in The Good Kitchen program as a social technology initiative  is working on the United Nations Development Goals, "Zero Hunger" and "Climate Action".
Fabio Sofia
President, Sustainable Finance Geneva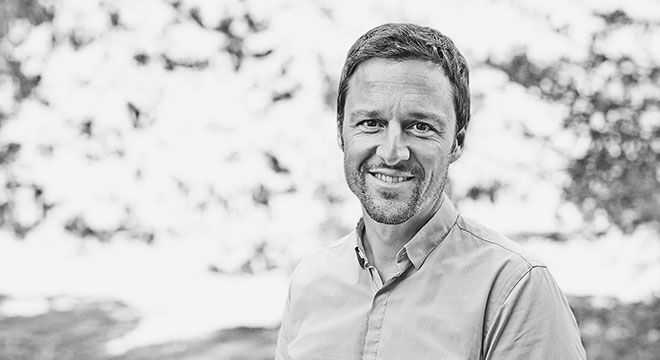 Fabio Sofia, has played a pioneer role in the field of microfinance joining Symbiotics as executive director. Symbiotics is a swiss-based impact investment company created in 2005 and offering investment solutions to private and institutional investors. By year 2017, the company invested over USD3bio in more than 70 countries, indirectly contributing to the financial inclusion of 3 million micro-entrepreneurs. In 2018, Fabio has joined "WeCan.Fund", a crowdfunding and blockchain start-up boutique to leverage its expertise in development finance and embrace digital finance for good. Fabio is also President of Sustainable Finance Geneva (SFG), the leading association promoting Geneva unique ecosystem for sustainable finance.
Hasan Süel
Chairman of the Executive Board, Turkey Vodafone Foundation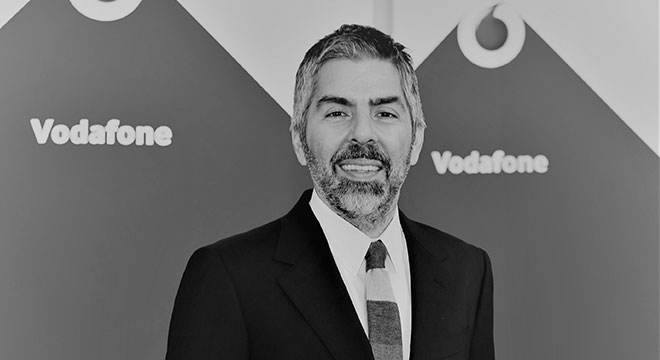 Hasan Süel has been working as External Affairs Director in Vodafone Turkey since October 2013 and Regulatory and Corporate Affairs Director since 2009. Prior to Vodafone he worked as a Corporate Affairs and Communication Director for JTI International between the years 2005-2009. He worked as a Regulatory Affairs Manager for Aria between 2001-2004 and as the Department Head responsible for the Telecommunications Industry in the Prime Ministry Privatization Administration between 1993-2001.. He has also worked as a part-time professor giving lessons on Telecommunications Policy in Istanbul Bilgi University and Bilkent University and has academic experience in this area. He has been chairman of Vodafone Turkey Foundation since 2010. Hasan Süel got a bachelor's degree in Engineering from the Middle East Technical University, an MBA from the Bilkent University and a Doctorate in Business Administration from the Ankara University – Faculty of Political Sciences.
Ussal Şahbaz
Core Strateji CEO, EDAM, Centre for Economics and Foreign Policy Studies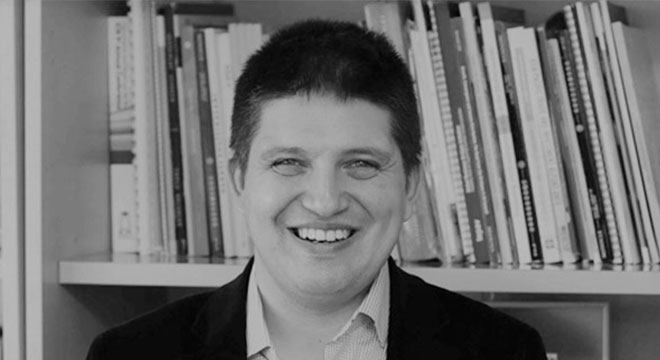 Ussal Sahbaz is the CEO of EDAM – Centre for Economic and Foreign Policy Analyses, one of the top-ranked think-tanks in Turkey, and a managing partner of Core Strateji, a boutique consultancy on corporate innovation in Istanbul. For the last two years, Ussal has been the director GE's Istanbul Innovation Center, one of the 8 innovation centers of the largest industrial conglomarate globally. In 2015, Ussal managed the the Business 20 and Think 20 engagement groups when Turkey chaired the G-20, world's premier economic policy forum. Before that, Ussal established Turkey's first digital economy policy dialogue platform at the Economic Policy Research Foundation of Turkey (TEPAV), wheren clients included Google, Microsoft and Paypal. Ussal has been an adviser to Turkish President's Office and the World Bank in Washington D.C. He started his career at the Antitrust Department of the Government of Turkey. Ussal holds a master's degree in international development from Harvard University, and master's and bachelor's degrees from Bilkent University and METU respectively, both in economics. Ussal is the chair of R&D committee of YASED International Investors Association of Turkey and Energy Technologies committee of World Energy Council Turkey. His work is featured in US media outlets Foreign Affairs, Forbes and Techcrunch.  He has been a speaker at U.S. Presidential Entrepreneurship Summits, Business 20 China, Arabnet Dubai, 5th Izmir Convention of Economics, among others.
Fettah Tamince
Chairman of the Board, Rixos Hotels Group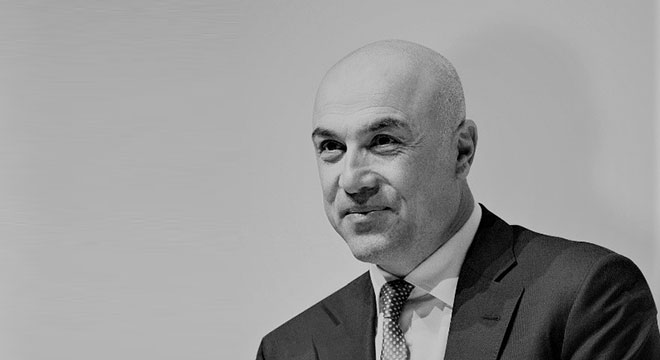 Mr. Fettah Tamince is a successful international businessman and one of the leading entrepreneurs in Turkey. His activities and investments extend to a wide range of industries including tourism, hotel management and investments, construction, real estate development and higher education. He founded numerous successful companies and joint ventures which includes Rixos Hotels, established in 2000 and announced its strategic partnership with Accor Hotels in 2017, has currently 30 hotels in 6 different geographies worldwide.  Mr. Tamince's construction company SML Construction Co. has positioned itself as a leading player  in the market by providing a diversified portfolio of construction services mainly in Kazakhstan, Russia, Ukraine, Croatia, UAE, Libya and Turkey, acting both as developer and investor.
Görgün Taner
General Director, İKSV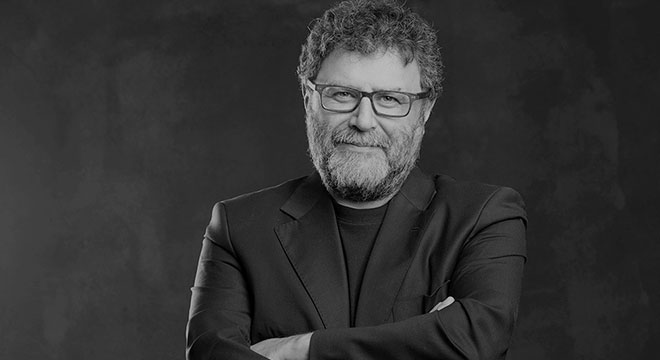 Mr. Görgün Taner (b. 1959) is the General Director of the Istanbul Foundation for Culture and Arts (İKSV), a non-profit, non-governmental organisation founded in 1973 that organises four international festivals (Film, Theatre, Classical Music and Jazz), the Istanbul Biennial, and the İstanbul Design Biennial. A graduate of Boğaziçi University's Department of History, Taner has been working at the Foundation since 1983 and has served as Assistant Director and Program Coordinator for Foreign Relations (1987- 1994) and Director of the International Istanbul Jazz Festival (1994-2002) before being appointed as General Director in 2002.He was the Chair of the European Cultural Foundation (based in Amsterdam) for 5 years between 2013-2018. He is also currently a board member of the Istanbul Modern Museum, and a member of the international advisory board of HEC Montréal business school's International Arts Management Master of Management programme. Since 2014, he also serves as a member of the Advisory Committee of German-Turkish Youth Bridge. He is a member of Advisory Board, Allianz Turkey since 2015.Previously, he served as the President of the European Jazz Festivals Association between 1998 and 2002, and as a member of the Advisory Board of the Istanbul 2010 European Capital of Culture Agency. He was the commissioner of Turkey during the Cultural Season of Turkey in France, between July 2009 and March 2010. Between September 2010 and May 2011, he was the Art Consultant of the Amsterdam Municipality.He was awarded by the French government with the legion of honour (Chevalier dans l'ordre national de la Legion d'Honneur) in 2011, and with membership to the French Ministry of Culture's Order of Arts and Letters in 2014. He also received the Officer's Cross of Merit, Superior Service to the Republic of Poland in 2014.
Faik Uyanık
Head of Communications, UNDP Turkey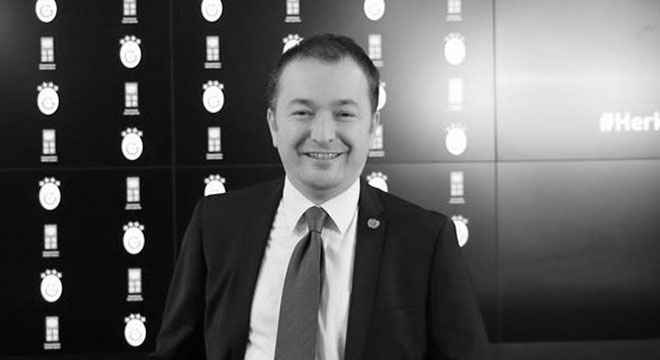 Graduated from Istanbul University's Faculty of Economics. Completed his master's degree on European Studies at Catholic Leuven University in Belgium where he was awarded with Jean Monnet Scholarship. There he focused on the regional development policy of the EU. Completed master's and PhD degrees in journalism at Marmara University in Istanbul. Started his journalism and broadcasting career in 1992 at BRT, a TV station of Istanbul Metropolitan Municipality. He worked for NTV, the first news channel of Turkey, for ten years starting from 1997. Also worked for the BBC Turkish Service for more than three years in London. In 2008 he won the Sedat Simavi Prize of Journalists Association of Turkey (TGC). Since 2010 he is taking care of the communications of United Nations Development Programme in Turkey. He also managed communication partnerships, events and press relations at UNDP Eurasia communications team.
Harun Tekin
Musician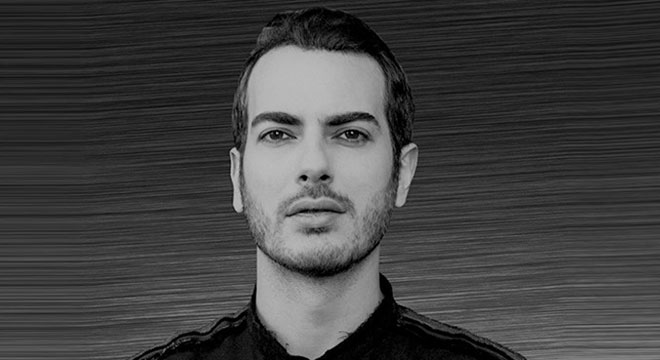 The group Decision, which was founded in 1990, has been the basis of Mor and Ötesi and he has been part of the group for six studio albums and one EP of the band. He was born in 1977 in Ankara. Tekin, who started to study at Istanbul German High School in 1988, together with Kerem Kabadayi, who was his schoolmate , founded the group called Decision, which formed the basis of Mor and Ötesi in 1990. In 1995, Kerem Kabadayi, Deep Brunette and Alper Tekin put together the band Mor and Ötesi . With Mor ve Ötesi, Tekin started to vocalize with the encouragement of Derin Esmer who is also a guitarist / vocalist, and in 1996 he released his first album with the band in 1996. Tekin won the Philosophy Department of Boğaziçi University in October 1996, four months after the release of his album. While he was dealing with music on the one hand and working as a programmer at Open Radio's Earthquake Communication Center after the 1999 Marmara Earthquake, Tekin successfully graduated from Boğaziçi University in September 2001. Despite his busy schedule, in January 1999, he released his second album, called Birak Zaman Aksın, followed with Gül in 2001, the EP Yaz in 2003 and Dunya Yalan Soyluyor in 2004, which greatly increased the group's popularity. Following the launch of the Buyuk Dusler in 2006, and the release of the first album, in 2008, the group's popularity continued to rise abroad, following the 2008 Eurovision Song Contest with the song Deli. Harun Tekin, one of the most successful representatives of oral alternative rock music genre, is interested in mind philosophy and football.
Ece Güner Toprak
Lawyer
Ece Güner Toprak was born in Ankara and grew up in Strasbourg, France. She graduated with the highest honors from Paris Law School (Assas, Pantheon-Sorbonne) and has been practicing law in Turkey since 1994. Ece Güner Toprak formed her own firm in 1996, Güner Law Office, which rapidly became one of the leading business law firms in Turkey, working predominantly on cross-border investment transactions and projects. Ece Güner Toprak has also led some of Turkey's largest court cases and has been involved as counsel in several large arbitrations. She was ranked by Thomson-Reuters as one of the top 5 lawyers in terms of total foreign investment brought to Turkey.  Separately from her "business lawyer" hat, Ece Güner Toprak especially for the past 4-5 years, has been very involved in civil society and in trying to improve the rule of law situation in Turkey. In particular, she has been very vocal on the new Constitution through writings, public appearances and 2 books. Her first book "Is the solution the presidential system?" addresses the short-comings of the new constitution, her second book "The solution for my Country" presents her own concrete recommendations for an improved constitution, a judiciary reform, a stronger parliament, stronger fundamental freedoms, a plan of action to boost investments to Turkey and her recommendations for a renewed European agenda. She is a strong advocate of the theory that good rule of law brings better economic development as it allows long terms investments that benefit the whole population and controls good corporate governance of governments, which again benefits the development of the whole population. She wishes to bring her knowledge of these areas to benefit the larger numbers.
Tankut Turnaoğlu
CEO, General Manager, Procter & Gamble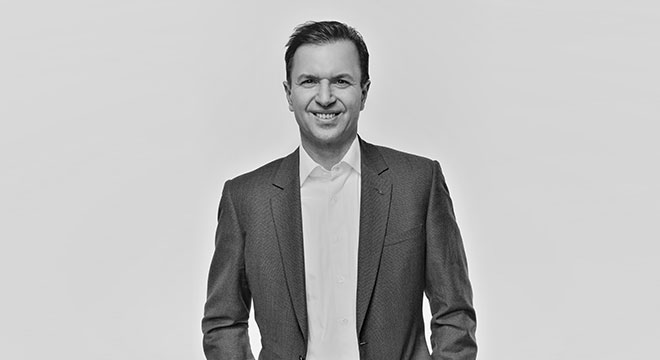 Tankut Turnaoğlu is the Vice President & General Manager of P&G Turkey & Caucasus since March 2013. He started his career as an Assistant Brand Manager in 1991 in P&G Turkey and since then he held various positions like Country Manager of Central Asia and Caucasia in Kazakhstan, Fabric Care Marketing Director of Central and Eastern Europe in Brussels, Fabric Care General Manager of Asia and Australia region in SingaporeGiving a lot of importance to building self-confidence among children and youngsters through sports, he led Olympic Moms movement program for encouraging children to engage in sports at early ages for their development.  As a strong believer of innovative ideas in business, corporate citizenship and work culture, Turnaoglu led P&G Turkey's Office Move Project. The office is created under his leadership based on the career and personal development needs of Generation Y employees.Turnaoglu is especially engaged in the creation of corporate start-up atmosphere within P&G. He initiated an internal P&G team building partnerships with start-ups and organizing start-up days & hackhatons. He also represents P&G in Endeavor Turkey as a member of Board – supporting entrepreneurship ecosystem of Turkey region.He is ViceChair of Board of YASED – International Investors Association in Turkey and ABFT (US AmCham) – American Business Forum in Turkey, a member of the Board of BCSD – Business Council for Sustainable Development Turkey and in Fenerbahçe Sports Club Association and also in the Advisory Board of Daruşşafaka Association and Bahçesehir University. He received his bachelor's degree from Boğaziçi University in Business Administration and completed a master's degree with honors in International Marketing at the University of Massachusetts, where he was a scholarship student. Tankut is married and has three children.
Matthias Zwingli
Startup Enabler, Digital Switzerland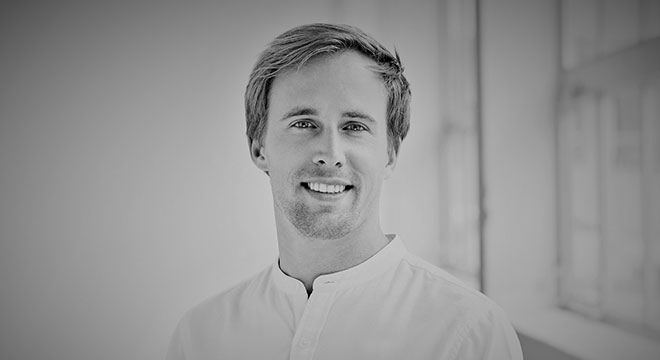 Matthias Zwingli, stands for agile and solution-orientated acting, fast and efficient learning and impersonate analytical-conceptual mindset with an entrepreneurial and innovative personality. He holds a BA in Business Administration from Lund University and an MSc in Business Management, Australien Economy and History from The University of Western Australia. After that he holds another MSc in Business Management, Organizational Leadership & Corporate Strategy from Universität St.Gallen – Hochschule für Wirtschafts , Rechts und Sozialwissenschaften. He is currently working as Project Manager at digitalswitzerland. He previously served as Core Operator at Kickstart Accelerator and just before served as Management Trainee at Migros. He also worked as Project Manager at M-Way ag for four months.
Toygun Yılmazer
TBWA Chief Strategy Officer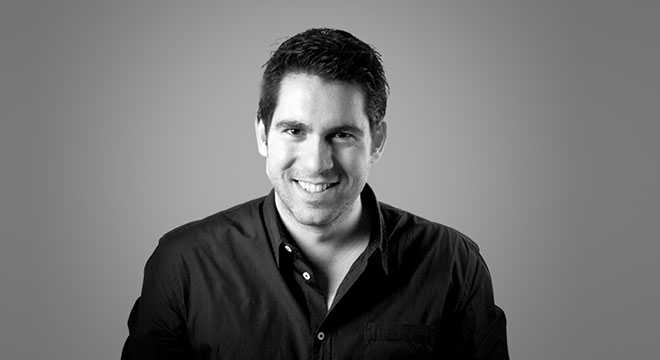 Toygun Yılmazer started his career at IXIR, the disruptive ISP company and at the end of 2000, he joined TBWA\ISTANBUL as an Account Planner. He gained experience in TBWA London, TBWA Hamburg offices. Over 18 years, he had became a partner of TBWA Istanbul's adventure that Turkey's largest and most award-winning  agency. He worked with international accounts such as Nivea, McDonald's, Henkel, Adidas, IKEA, Absolut, Nissan, Beko and with local accounts such as, Ülker, Boyner, Avea, Akbank, Efes Pilsen, Hürriyet, Türk Telekom, TTNET. He has also been organizing and moderating Disruption workshops for clients. He has a passion for research and developing ad hoc research models, sometimes in cooperation with research companies. Yılmazer was a keynote speaker at Golden Drum 2012, and a jury member in Euro Effies 2012 and Effie Turkey 2013. He is a member of the Effie Turkey Committee and Advertising Association Board. He is an Vise President of Advertising Foundation and a lecturer at Bilgi University.



Venue: Hilton Bosphorus Istanbul Convention Center






Registration: 09:00




Setting the Stage




Presenter: Halit Ergenç




Start: 10:00

Session 1




Welcome Remarks




Claudio Tomasi, Country Director, UNDP Turkey

Session 2




Moderator: Faik Uyanık, Head of Communications, UNDP Turkey

Ministry for Humanity




Mehmet Muharrem Kasapoğlu, Minister of Youth and Sports, Turkey

Session 3




The Importance of Common Values




Begüm Doğan Faralyalı, Doğan Holding, CEO

Session 4




Women's Empowerment




Gülden Yılmaz, Koton, Board Member
Ece Güner Toprak, Lawyer

Session 5




AI for Humanity




Bager Akbay, Artist, Instructor
Onur Koç, Microsoft Turkey, CTO

Session 6




Social Good and Technology




Ussal Şahbaz, CEO, EDAM, Centre for Economics and Foreign Policy Studies
Selim Aykut, Fjord, Business Design Director
Başak Taşpınar Değim, armut.com, Co-Founder and General Coordinator

Session 7




Does Good have an aid for Good?




Toygun Yılmazer, TBWA Chief Strategy Officer
Itır Erhart, İstanbul Bilgi University, Academician

Session 8




Facebook Communities: Meaningful Communities




Mert Fırat, UNDP Goodwill Ambassador, Actor
Zeynep Arapoğlu, Bisikletli Kadın Initiative
Nilay Erdem, Facebook, Head of Public Policy

Session 9




Moderator: Alexandra Clare, Re: Coded, Co-Founder

Technology for Humanity




Shahed Alali Alghrsi, Junior Android Developer
Mahmoud Mousa, Co-Founder of the first digital agency in Şanlıurfa
İsmail Bütün, Turkcell, Executive Vice President of Marketing

Session 10




Moderator: Faik Uyanık, Head of Communications, UNDP Turkey

ArtMAP, InogarART SESSION




Harun Tekin, Musician
Mert Fırat, UNDP Goodwill Ambassador in Turkey, Actor




Lunch Break: Until 14.00




Session 11




Moderator: Gökay Otyam, NTV Head of Business News
(Start at 14:00)

Sustainable Development through Tourism




Fettah Tamince, Chairman of the Board, Rixos Hotels Group

Session 12




Moderator: Yekta Kopan, Artist

Arts & Music for Global Goals




Görgün Taner, İKSV, General Director
Murat Abbas, Zorlu PSM, General Director

Session 13




Moderator: Ali Ercan Özgür, IDEMA, Founder

Financing Social Good




Bülent Özcan, Project Implementation Director, Ministry of Foreign Affairs Directorate for EU Affairs
Burçak Çullu, ICE Turkey Director
Fabio Sofia, Sustainable Finance Geneva, President

Session 14




Food for Good




Rama Alkalas, Refugee Life Food Incubation, Community Manager
Serhan Süzer, Temel İhtiyaç Foundation (TİDER), Founding President
Ebru Baybara, Entrepreneur, Cercis Konağı Mardin

Session 15




Moderator: Burcu Kayımtu Özdemir, Managing Director, TBWA

Quality Education for All Kids




Gökçe Bahadır, Actress
Ece Çiftçi, SosyalBen

Session 16




Moderator: Seher Arıner, Assistant Resident Representative, UNDP in Turkey

Growing Interest for Social Entrepreneurship




Semih Boyacı, Impact Hub, Co-Founder
Olcay Silahlı, Fazla Gıda, Co-Founder & CEO
Mesut Keskin, E-Bursum, Founder & CEOO

Session 17




Platforms for Social Entrepreneurships




Buğra Çelik, Director, imece
Engin Ayaz, Co-founder, Designer Director, ATÖLYE
Emrah Kurum, Sürdürülebilirlik Adımları, Co-Founder and General Coordinator

Session 18




Moderator: Bahar Özay, SDSN Turkey Director

Working for the People and the Planet




Aslıhan Durukan Pasinli, WWF Turkey, General Director
Leyla Arsan, TAGES, CEO
Ferhan Geylan, Ogliv Foundation, Founder

Session 19




Moderator: Ali Ercan Özgür, IDEMA, Founder

Resilient Platforms




Burak Kılıç, UPS Turkey, Country Director
Matt Kendon, Outlandish, Founder
Matthias Zwingli, Startup Enabler, Digital Switzerland

Session 20




Moderator: Ozan Onat, Gelecek Şimdi, Founder, Journalist

Talking the Language of Future; Coding Today




Hasan Süel, Chairman of the Executive Board, Turkey Vodafone Foundation
Sezai Hazır, Habitat, President

Session 21




Open Data for Humanity




Sıla Alıcı, Humanitarian OpenStreetMap, Communications Manager

Session 22




Digital and Sustainable




Dmitry Frischin, Regional Programme Specialist for Eurasia, UNV
Göksel Gürsel, SOGlab, Founder & Design Director

Session 23




Communication of Sustainability




Gonca Karakaş, Chairperson of Turkey PR Association (TÜHİD)
Burcu Kayımtu Özdemir, Managing Director, TBWA

Session 24




Media and Social Good




Fatih ER, TRT World News, Program and Visual Director

Session 25




Play to Recycle




Serenay Sarıkaya, Actress
Tankut Turnaoğlu, General Manager, Procter & Gamble




Closure: 17:30



SGS Programming will run from 09:00 to 17:30
Times and names are subject to change, please refer to the website for the most up-to-date information
FREQUENTLY ASKED QUESTIONS
When is the Social Good Summit İstanbul meet-up this year?
The 2018 Social Good Summit is scheduled for Monday, October 15. Follow @undpturkiye and @sgsistanbul on Twitter for updates.
---
Who can attend the Social Good Summit?
The Summit is open to everyone; all you need to do is purchase a ticket.
---
Can members of the press attend?
When tickets go on sale, members of the press are invited to apply for the Digital Media Lounge, a designated workspace onsite for reporters and journalists from around the world. The lounge is equipped with Wi-Fi, workspace and a livestream of the stage.
---
What is the agenda for the Social Good Summit?
The 2018 agenda will be released in early October. You can watch past sessions on UNDP Turkey YouTube channel.
---
What is the dress code for the Social Good Summit?
Recommended dress is business casual.
---
Do you accept speaker suggestions?
Yes, we accept speaker suggestions and we review them carefully. Please note that due to the volume of applications we receive, we are unable to provide regular status updates.
---
When is the deadline for speaker applications?
While there is no official deadline for submitting speakers, we recommend submitting your application by the end of September.
---
My company is interested in sponsoring the Social Good Summit. Who should I reach out to?
Companies and organizations interested in sponsoring the Social Good Summit Istanbul can reach out to info@sgsistanbul.org
---
Do you offer any discounted tickets?
The Social Good Summit offers discounted student tickets. Valid student photo ID must be shown at check-in.
---
How can I participate if I won't be in İstanbul?
The Social Good Summit is a global conversation! We invite everyone to participate online using the hashtag #2030NOW.  All sessions are livestreamed, and are made available onlineshortly after the event.
Click here to access the Sponsorship Brochure
Hilton Bosphorus Istanbul Convention Center
Harbiye Mahallesi, Cumhuriyet Cd. No:50, 34367 İstanbul - Türkiye
BLOGGERS AND JOURNALISTS
We have a designated workspace at the Social Good Summit for reporters and journalists. The lounge is equipped with wifi, workspace and a livestream of the stage and it has access to the main event hall. Those who have media pass do not need ticket for admission.
PAST SOCIAL GOOD SUMMITS
In the past years the content related to a summit agenda and speakers can be found through the links below.